We are moving towards web3.0. It's time to find out what this means…
Whether you own an ecommerce or a brick-and-mortar business, digital marketing is something you can't ignore. The internet has seeped into all spheres of human life and removed all the boundaries.
People share their life online and expect the brands to do something similar across all online communication channels. Still, that doesn't mean you should share random photos of yourself. Instead, you should remain focused on your brand and communicate more about your products or services.
What's more, you should be ready for a change. The internet, as you know it, will soon shift, and web 3.0 will take over. This is what will change when it comes to digital marketing.
Digital Marketing and Web 2.0
At the moment, digital marketing is focused on sharing your brand's message across multiple channels. Web 2.0 is all about social media, user-generated content, ad targeting, and influencers. Still, some components of web 3.0 are starting to become prevalent.
SEO, Featured Snippets, and Reduced PPC Ads
As a business owner, you probably know that blogging is essential to introducing your brand to the public. Still, blogging just for the sake of presenting your brand, product, or service, is not enough. However, you'll get a decent amount of free traffic from Google with the right SEO strategy.
Additionally, featured snippets are something your marketer should work on. A featured snippet is a short line of text that appears in a box at the top of Google's organic result. Your featured snippets should answer the questions immediately, in less than 75 words.
Finally, PPC ads are a great method of promotion. However, keep in mind that many people use ad blockers. This is why you should consider minimizing PPC ads and shifting your focus to SEO and other organic digital marketing channels.
Social Media and Shoppable Social Posts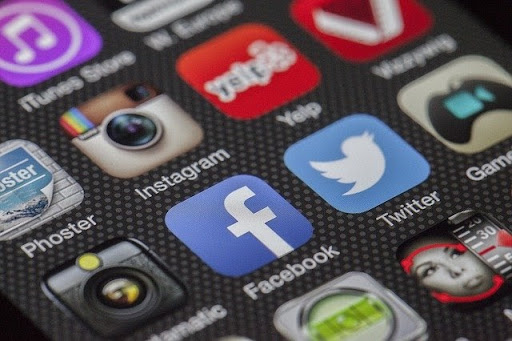 Image by Thomas Ulrich from Pixabay
Social commerce is one of the most powerful ways of streamlining the buyer's journey, and in web 2.0, it's easy to manage. Those who scroll on social media have direct access to your products right from the posts they see in their feeds.
The best thing is that social commerce can be done with the help of influencers and posts. Additionally, your shoppable posts can be in any form, including feed posts, stories, slide-ups, ads, etc.
Some of the best platforms to use are:
Instagram
Pinterest
Facebook
YouTube
TikTok
The Power of Videos
In recent years, videos have become one of the best tools of communication with your customers. Videos help them identify with your brand way better than images and textual social media posts.
What's more, with the right brand video, you can put a name and a face on your brand. This form of brand storytelling gets customers connected on a more personal level. Videos also give you a chance to present yourself, your products and services, or your company more directly.
The best thing is that there are no limits to how many videos you can make and share on the web 2.0 platforms. Social video statistics show that 60% of businesses used videos in their marketing strategies in 2020. You should definitely join them.
Voice Search Optimization for the Win

Image by Kaufdex from Pixabay
Based on a recent Google study, 27% of online users globally use mobile voice search. This might change how you want to optimize your website for search engines, especially if your business focuses on local consumers. A total of 58% of people use their smart speakers to look for information on local businesses, so you'll reap the benefits.
On the other hand, if your business is globally oriented, know that the best practices for optimizing for voice search include using long-tail keywords, implementing schema markup, and fixing up your Google My Business (now called: Google Profile) page.
Needless to say, since most people use voice search on mobile, your website should also be mobile-friendly. Create responsive pages, speed up your online store, and use the current web 2.0 tools like Google's mobile-friendly test to check if you're optimized.
Chatbots and Conversational Marketing
Chatbots are one of the first examples of AI and machine learning still present on web 2.0. However, the key benefits of chatbots go beyond marketing. Chatbots provide a better customer experience, innovate products and services, and are cost-effective.
At the moment, chatbots are easy to build and can fit any online business. Still, there are several types of chatbots, and you should select the one that will promote your business in the best possible way.
For example, bots focused on conversational marketing offer immediate answers to customers' questions and facilitate instant and personal connections with your audience. Furthermore, this form of marketing is also available on multiple channels.
Digital Marketing Changes Towards Web 3.0
The start of web 3.0 won't be so sudden. Chances are, you'll slowly start seeing new terms appear, and you'll have to learn what they mean. Some time will pass before web 2.0 and 3.0 overlap, and then you'll be faced with new AI marketing tools, the creator economy, and the metaverse.
Live Stream Shopping to Become a Global Thing
One of the characteristics of web 3.0 is constant connectivity. You'll want to make your customers feel like your brand is available 24/7 across all possible networks and platforms.
While live stream shopping is not specifically a web 3.0 thing and is primarily present in Asian countries, the increased connectivity of web 3.0 might expand this trend to the Western world. The events might occur on new platforms designed specifically for that.
At the moment, the most popular categories for live stream shopping are apparel and fashion, beauty products, food, consumer electronics, and home decor. Chances are, live stream shopping will reach $25 billion by 2023 in the US. It will also become a key differentiator for brands and retail, so you'll want to explore it before your competitors.
Growth of AI and Big Data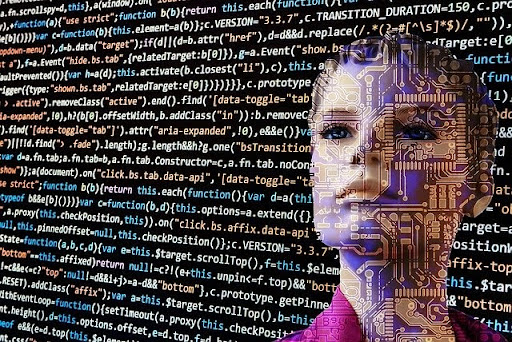 Image by Gerd Altmann from Pixabay
The big data industry is already enormous, and it's expected to grow even more in the future. Even though it's usually complex, big data can be useful for your business. For example, it can help you improve personalization and know what your customers need.
Other uses of big data include, but aren't limited to, the implementation of low-cost Know Your Customer process, deployment of business intelligence, improved targeting, and more.
Still, with the further development of web 3.0, the internet will become more decentralized, meaning that the data will belong to the users instead of the corporations. Web 3.0 applications will also be decentralized, and blockchain will be used for data storage.
5G Technology and IoT
The web 3.0 internet wouldn't survive without a faster broadband connection. 5G allows a faster internet connection, making everything easier, including your marketing endeavors.
Since 5G will improve connectivity, more Internet of Things (IoT) devices will become connected. That's where IoT advertising comes into play. Having more connected devices also means having more collected data that you, as a brand, can utilize.
More data means better personalization and full-funnel performance insights. Additionally, you can incorporate IoT features in your products if the design allows it as Malibu did with its connected bottles.
The Introduction of Metaverse
The metaverse is defined as a virtual shared space that merges the physical reality and the online world. At the moment, you're starting to see the beginnings of it. For example, Facebook is working on AR and VR features, while Second Life has been around since 2003.
The beginnings of web 3.0 show that the brands that focused on using augmented reality features for their products are doing great. Soon, augmented and virtual reality will play a key role in building the metaverse realm.
The good news is that you'll be able to promote your products inside the metaverse as well. The metaverse platforms will become just another marketing channel for your brand. You can start preparing for this by asking SWOT questions. For example—does my brand have opportunities in the virtual world?
The Creator Economy Will Flourish
Internet users will own web 3.0 platforms, and it will function without the central server. By owning the platforms, users will likely feel more empowered to create content and share it around, just like they do on web 2.0. Moving towards web3.0 is likely to be a change that will be easier to use.
What's more, the consumers will communicate directly with independent content creators. You'll have to work with a content creator to reach your audience and promote your brand. It will simply be an easier path to take and another marketing channel to utilize.
Finally, with the complete shift towards web3.0, content creators will move their fans to their own websites and apps and have complete freedom and power to deploy their smart contracts and work with brands to promote solely on their platforms.
Conclusion
The current state of the internet offers a variety of marketing channels where brands can communicate their values. Whatever type of business, product, or service you own, you'll find multiple places to promote. However, the internet and current marketing methods in which you're well-versed will soon change.
The shift to web 3.0 probably won't be sudden. However, you're already witnessing some components that have already shifted towards web3.0, such as AI chatbots that use machine learning to communicate with your customers.
However, shifting towards web3.0 will bring additional benefits. You'll have new marketing channels in the metaverse and access to better influencers who own the platform and all the content. 5G will also contribute by speeding up the internet and allowing for faster applications to be developed.