Top the Google Local 3 Pack
Explode the number of calls, leads, sales and contacts to your business by taking a top spot in the Google Local/Maps 3 Pack.
Boost Your Rank in the 3 Pack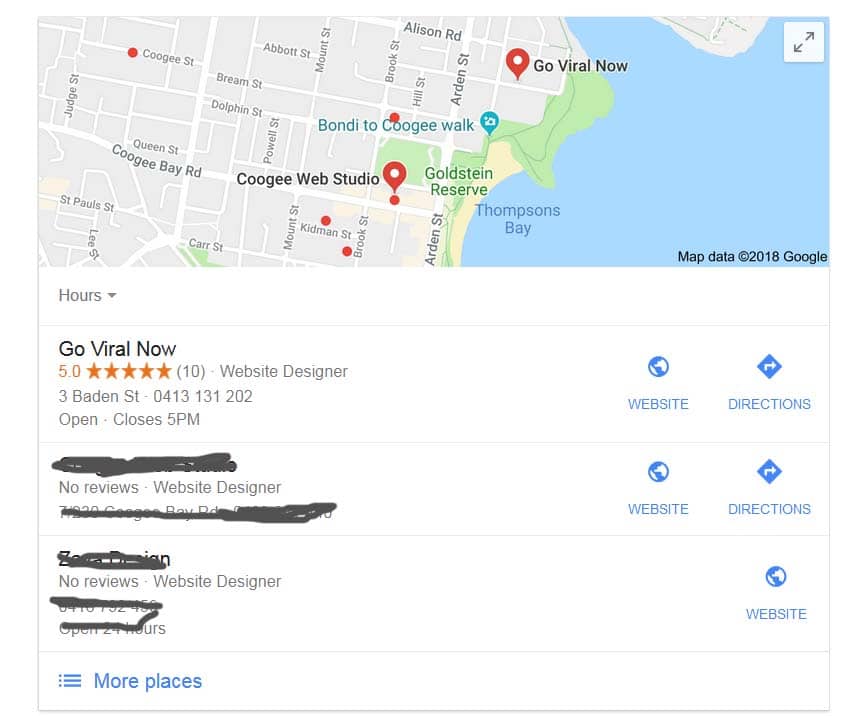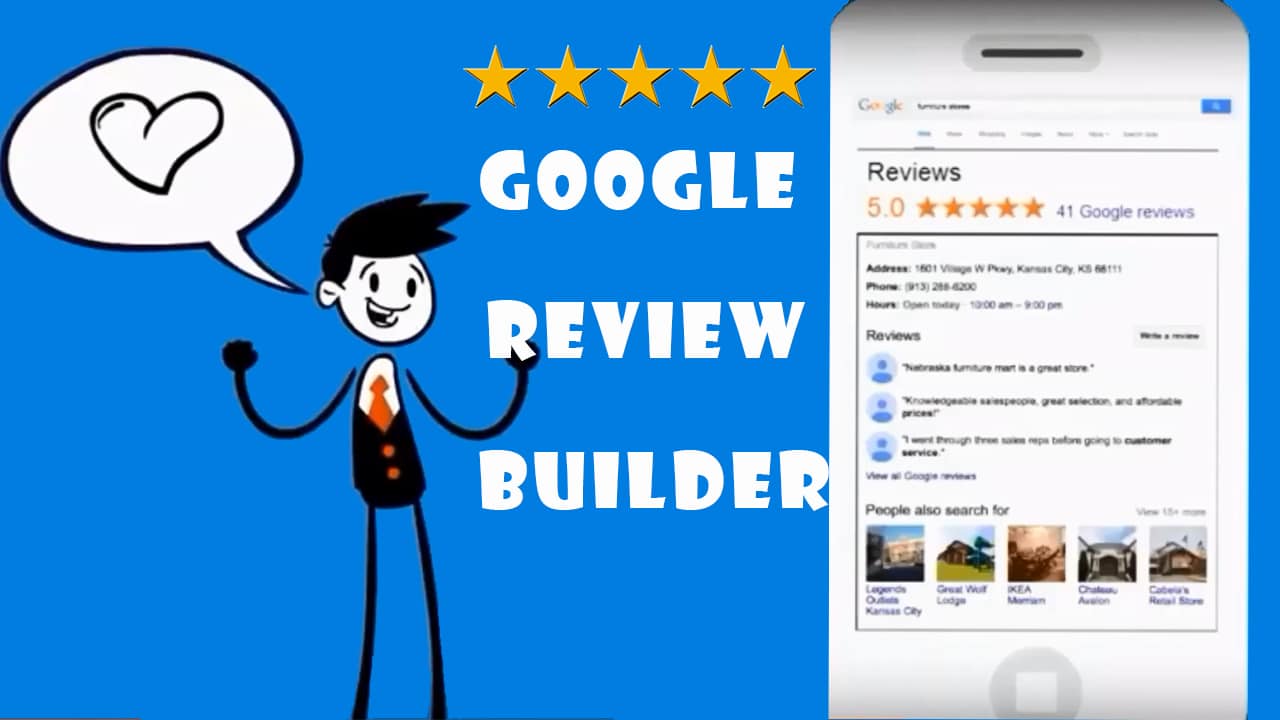 A Spot in the Top 3 in Google Maps 3 Pack Explodes Calls, Web Traffic and Leads

Search Intent
Discover the secrets to appear in the top 3 for searches like: "your business + suburb/city". This type of search is the MOST likely to bring in a call or contact. With ad blockers and
less people clicking on ads (2.6%)
, this online real estate is more trusted (and valuable) than ever before.

Information Stands Out
Google Maps makes your business information stand out and it can be quickly accessed by the searcher.  With mobile search on the rise, visitors can call directly from your map results. Taking one extra step out can result in more sales, calls and bookings.

One of Only 3!
Google only shows 3 businesses in the local map pack. This makes every single one of these spots extremely valuable. Any business that needs customers or clients can benefit from a well optimised Google My Business listing.

Reviews Make You Stand Out
Having lots of 4 and 5 star reviews makes your listing stand out and can help you move up in the 3 pack. Over 95% of searchers checked reviews online before buying or ordering a service while 
84% trust reviews as much as a friend's recommendation
!

Only 4 & 5 Star Reviews Go Public
How about guaranteeing that only 4/5 star reviews go online? As part of your campaign you receive a review builder portal to help boost your review score. Clients who rate you 4 or 5 stars are directed to your Google review page. If  they rate you 1 – 3 stars, they are directed to a private feedback form to deal with any issues in private. Find out more about our
Google Review Builder portal
.

Insights Provide Proof of Success
Google Local (GMB) provides excellent insights and analysis to show you just how valuable your maps listing is. Data includes number of pageviews, number of phone calls, number of driving directions or location requests. You get a monthly rundown of how successful your  GMB listing is.
Are Results Guaranteed?
Yes! We stand behind our work. As long as you make the most of the campaign and allow us to:
optimise your website and landing page for your Google My Business listing.
have access to photos and other information to boost your listing.
work to gain more reviews (we will provide you with support and a review builder portal to make this process easy).
take 1 – 6 months for results to come in.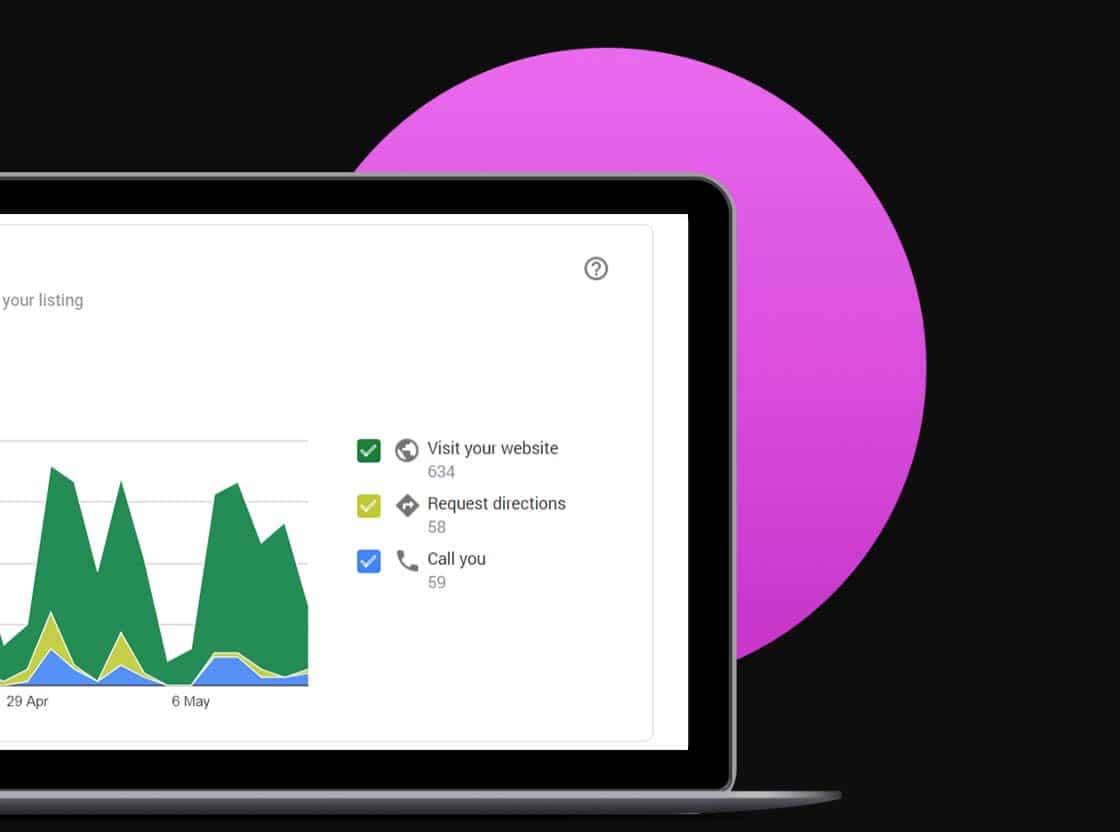 Leads, Calls, Sales
Does your Google My Business (Google Local/Maps) listing get you loads of calls and driving directions to your business? This does not include organic search results, social media, referral or direct traffic. These are entirely GMB leads who have searched for a local business near their area. E.g. "Sydney accountant", or "Sutherland plumber". We know how to get your business the results you need and want. Boost your ROI within 1 – 6 months.
Cash poor, time rich? Learn how to optimize your own listing.
Let's Get Your Business Moving for 2018!
Take advantage of the new financial year and have your GMB listing set up, optimised and monitored for the first 30 days FREE!*
*As part of a 6 month campaign. Pay 5 months, receive 6.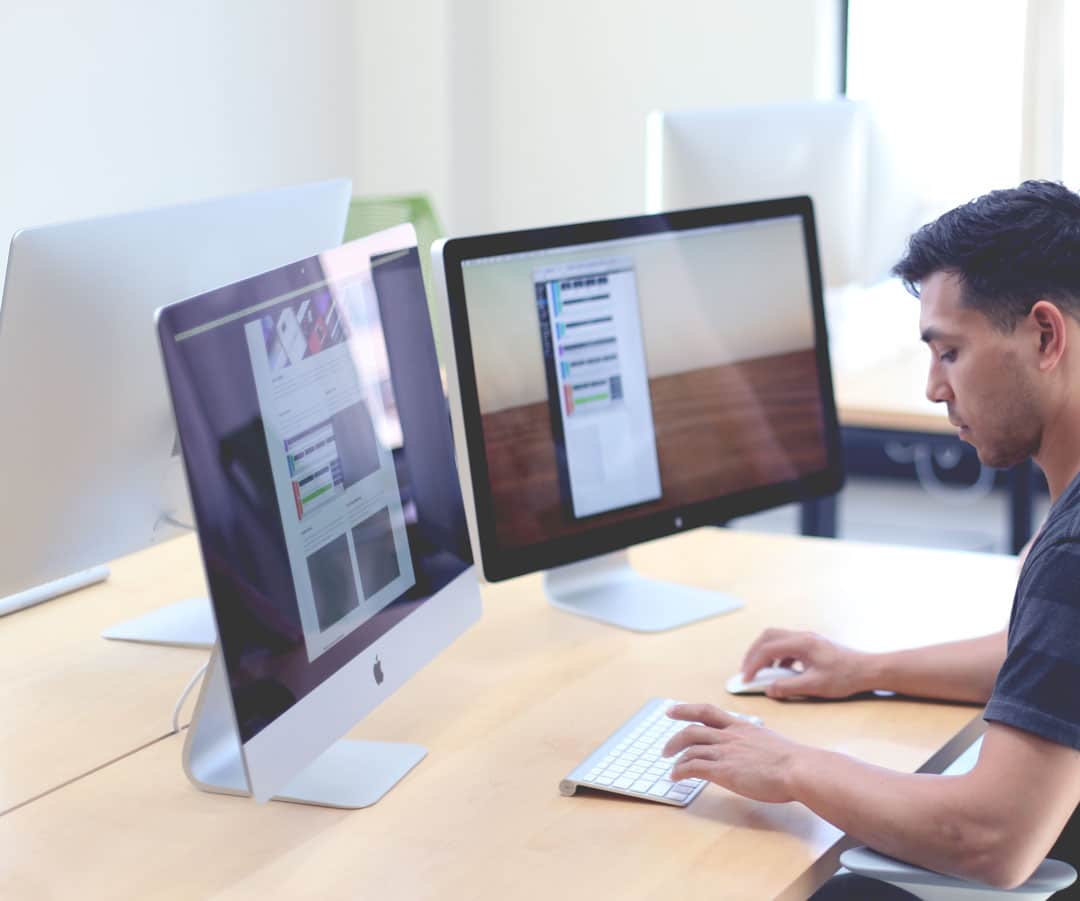 Answers to Your Questions
What is GMB?
Google My Business, or GMB, is a free Google listing service for businesses and brands. While it is free to set up and run, getting into the top 3 (the only listings that are displayed on page 1), is extremely competitive and valuable. It is very time consuming and requires a thorough understanding of what Google needs to see.
How long until I see results?
That depends on a number of factors. We usually ask you to give it between 1 and 6 months to see your business in the 3 pack for your main area and keyword. We will work with you to provide you the safest and fastest results possible.
What is your guarantee?
We guarantee that, if you don't receive a top listing in the 3 pack for the agreed area and keyword, we will work for free until you do get there.
Do I have to give you my Gmail login details?
No! In fact, we'd prefer it if you didn't. We will give you instructions to make us a manager of your account with our own Gmail ID to login and manage your account. We have many clients that are managed through an agency interface that keeps track of results and updates.
What sort of support do you provide?
We provide email support and aim to reply within 24 hours. We are passionate about customer service and taking care of our clients. Most of our business is referral based and we do have a referral program.
Can I appear in more than one 3 Pack area?
Yes! That is entirely possible and we do it all the time. The main package is for your most important city/suburb/area. If you want to appear further afield, just speak to your campaign manager.
Some Recent Results
View recent results from client insights in their GMB dashboard.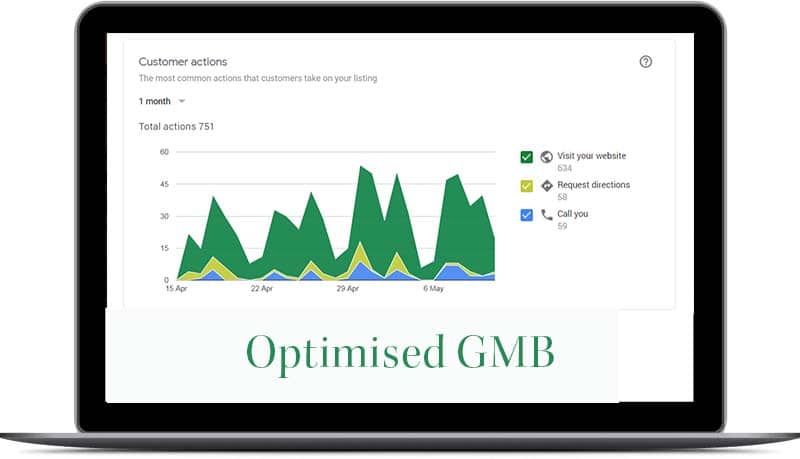 Optimised GMB Recruitment Industry
Recruitment agency in capital city 3 pack. This is a major, competitive keyword with CPC value approx AU$4.50.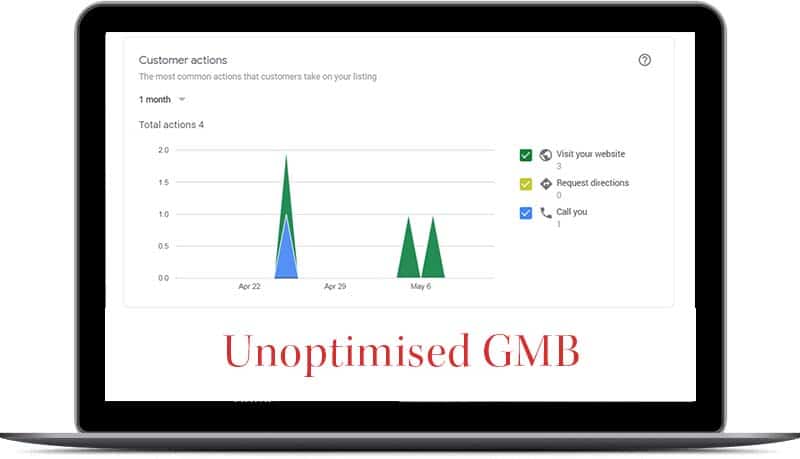 Unoptimised GMB Floor Sanding Industry
This business is in the least competitive of all 3 industries. Because it is not optimised properly, it sits behind the "More Places" link (if it's there at all!).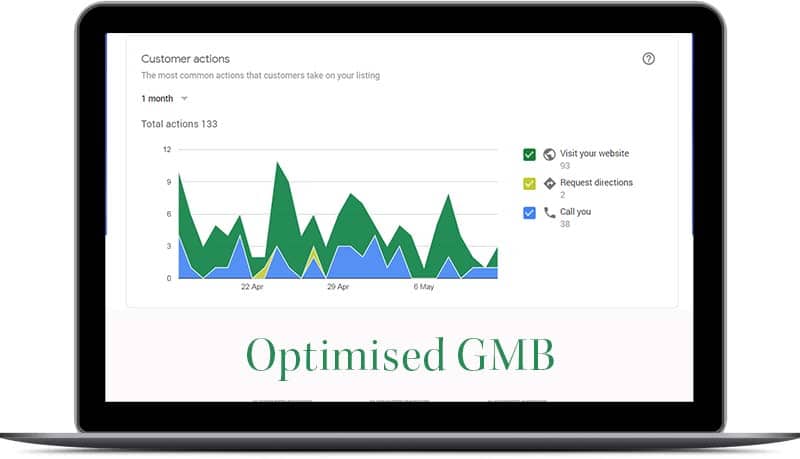 Optimised GMB Transport Industry
Optimised transport industry listing. This transport industry business receives many leads every month from their GMB listing.
My passion is working with clients to help them gain more visibility while boosting their bottom line. We constantly tweak and optimise, even the most successful campaigns, to get the very best results possible. Tess Robinson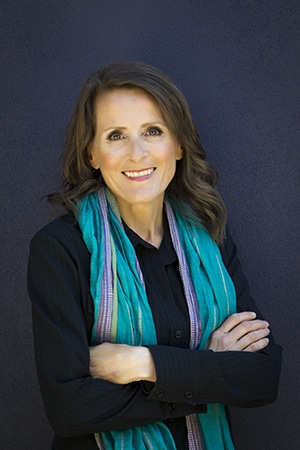 Our Blog
Read some of our recent articles on the Go Viral Now blog.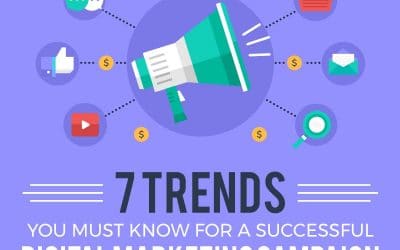 Staying ahead of the game with the latest digital marketing trends is vital to a business' future. As a marketer, you've probably mastered the basics like using keywords to help your business website rank on Google first page or prioritizing content marketing. This is...
Let's Work Together!
Get in touch to move your business into the 3 Pack in Google Maps.