Updated for 2019/2020
Go Viral Now offers cutting edge Sydney web design including responsive sites, mobile web apps and mobile sites. We develop stunning websites that are CMS driven and easy to update.
Our ecommerce solutions work for both large and small business models. Whether your Sydney web design means that you need an online store to supplement your bricks and mortar shopfront, or a complete web solution, our ecommerce and mcommerce websites can help to increase your profits and productivity.
Offering a range of payment gateways means that you have peace of mind that no matter where in the world your customers are, they can safely purchase and complete their transactions online.
Other Types of Web Design by Go Viral Now
We have also developed websites for social networks, business directories, product launches, real estate sales and mobile websites. Our responsive websites resize to fit all screen sizes.
Get a free quote for your website design, redesign, Facebook or other social media page, video, reputation management or SEO.
Or contact Go Viral Now today for an immediate quote and fast turnaround for your website.
Why we don't work on spec…
Responsive Websites:
These days most businesses understand the importance of delivering a mobile website to their clients. Google has made it very clear that it will give preference to sites that offer a mobile version of their site as this offers the optimum solution to website visitors.
However, mobile sites have to be able to deliver content to a huge range of mobile devices from iPhones to Android and Blackberry to all the tablet versions. It has become very difficult for developers to ensure that visitors on all devices are delivered a seamless experience.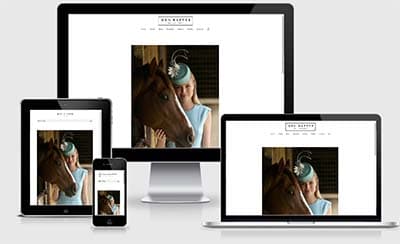 Responsive web design is becoming the preferred approach because this offers a solution for web design and development that responds to the user's behaviour and mobile device or environment based on platform, orientation and screen size. Responsive website development uses a mixture of flexible grids and layouts, images as well as an intelligent use of CSS and media queries.
The website will automatically switch to accommodate for resolution, image size and scripting abilities as the user switches from their desktop/laptop to their tablet. In other words, the website should have the technology to automatically respond to the user's requirements. This eliminates the need for a different design and development phase every time there is new technology available on the market.
WordPress Web Design Sydney
There are many reasons why we use WordPress more than any other website platform. While we have recently begun to use Umbraco and have also developed in both Joomla! and Drupal, WordPress remains our favourite for most of our client's websites.
We are only discussing the self hosted WordPress option here. The free blogging platform, WordPress.com, is a great blogging software but it doesn't give the flexibility, tools or choices that you need to build a proper website.
Here we list 10 reasons why we think WordPress is a Great Web Design Choice:
1. WordPress is very easy to use.
Most of our clients would like the ability to make basic and simple changes to their websites without constantly relying on a web developer to make those changes. This can get costly and when you just want to add a new product image or change the price, it is frustrating to be at the mercy of the web developer's timetable and pricing structure.
While your website may have been a very reasonable price for the initial build, your costings can go through the roof if you have to pay by the hour for further changes and updates. It is always worth being able to make some of those changes yourself.
Go Viral Now include training in all our website packages for the client to learn how to make basic edits and changes to the content on their site. Training usually takes about 2-3 hours and can be supplemented by a video of the training (for a small extra cost) so that you can revisit the training at any time without having to rely on memory and notes taken during the training session.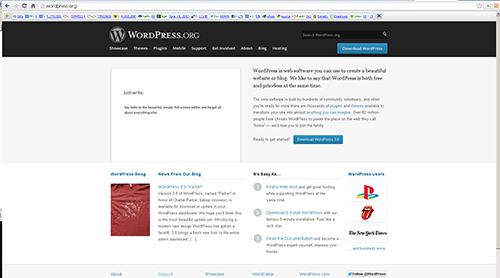 The WordPress admin/dashboard is very easy to use and is very intuitive. If you are comfortable with word processing programs such as Word and sending emails, then you will find WordPress is easy to use. We teach you how to upload images, add and delete new posts and pages, how to edit existing pages and if your site has products, we show you how to maintain your stock on-site.
2. You don't need to know coding of HTML or CSS. Just plain old English!
One of the great things about WordPress is the WYSIWYG feature of the editor. There are two tabs for editing, Visual and Text. The Visual editor is the WYSIWYG part that shows you the text and images as it is seen from the front end. Go Viral Now will show you how to create a new blog post or page, add and format text, upload images and how to optimise and use the WordPress image editing tools, upload documents (such as PDF's), embed video files, create image galleries among others. You will not need to understand how to upload via FTP or how to code in HTML.
3. Manage Your Website from Any Computer and Even an iPad (Responsive and Mobile Sites too).
WordPress (WP) is browser-based. As long as your computer is connected to the internet, you can connect to your WordPress website. There is even an excellent WordPress app for iPad that allows you to make changes and edits from your iPad while on the go.
WordPress sites can be responsive or mobile. WordPress is not only for full desktop websites. Both responsive and mobile sites can be developed on the platform for use on all devices.
4. WordPress Sites are Great for SEO
WordPress is designed to be very search engine friendly. The code is clean and easy for search engines to read and understand. There are some excellent plugins to improve your SEO but even out of the box, WPs is very friendly and easy to add meta data for search engine optimisation.
5. WordPress Websites are Completely Customisable.
WordPress allows you a lot of freedom for your site to be completely customised to your preferences.
6. Adding a Blog is Easy – It's Already Part of the Website
WordPress was originally setup as a blogging platform but has since been expanded to work as a fully fledged CMS. Because of this, a blog is already setup and integrated into your website. If you choose to have both a website and a blog with fresh content, it is very easy to do with WordPress.
The SEO benefits to having a blog are enormous. Not only does Google reward sites with fresh content, it also allows you many more ways for customers to find you and your website.
You can get site visitors to subscribe to your RSS blog feed, use blog posts to engage with your social media networks and keep your customers informed about products and services.
7. WordPress Plugins Extend Site Functionality
No matter what function you want for your website, there is bound to be a plugin for it. While you need to be careful that plugins don't slow down the speed of your site or affect the general functionality, used sparingly, plugins can really enhance your user's web experience. Plugins can add functions such as booking calendars, newsletters, automatic blog posting to social media networks, share and follow for social media as well as a huge range of others that can be useful depending on your niche. For example, if your website is about weight loss then a widget (added by a plugin) that calculates a person's BMI can be one method to keep visitors on your site for longer. It also gives them reason to return and share information about your website.
8. Grow Your WordPress Site as Your Business Grows
WordPress is very easy to add pages and posts to. The navigation system allows you to create multiple menus including drop downs to several levels.
9. WordPress Allows Many Users to Be Registered
Your WordPress website can have multiple users with different roles assigned to them. As the administrator, you have the power to allow staff access to edit the site without having full administrator access to create and delete users.
10. WordPress User Registration Allows for Robust Membership Sites
The user registration system allows for your website to admit members and offer membership loyalty programs. By allowing people to sign up and login to your website, you can use a range of plugins to create a membership site that is either free or paid. You can offer discounts, special content and other incentives for visitors to sign up as members.
This has the added benefit of growing your database for future promotions.
Mobile Sites (in 2019/2020 we don't recommend a mobile site. Responsive is ALWAYS a better option)
Advantages of Mobile Web Design
If you already have a desktop website built and don't have the budget, time or desire to have a completely new web development, a mobile site might be the answer for you. Mobile sites provide your customers an easy experience on their mobile devices and provide you with the rankings benefit that a mobile optimised website will give you.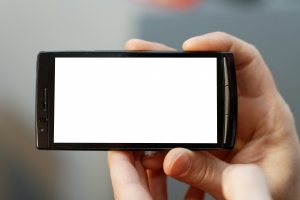 Requires No Download: Access to mobile sites is via a web browser on the mobile device. No download or installation is required for users to access content.
Simpler Design: Mobile websites are designed with simplicity in mind so that it is easy for users to navigate and find information on the mobile site.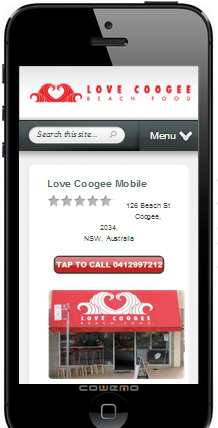 Development is Cheaper: Mobile website creation is 85% less expensive than mobile app development.
Quicker to Market: Not only are mobile websites more cost-effective, they are also more time-effective. It takes considerably less time to develop and market a mobile site than it does a mobile application.
Easier to Update: The content and design of mobile sites can be updated immediately. There is no need to push for updates like there is in mobile apps.
Allows You to Reach a Larger Audience: Mobile websites allow businesses to reach essentially 100% of their audience. Mobile sites are available to anyone who has Internet access via their mobile devices.
More compatible: The same mobile site can reach all mobile users, regardless of what type of device they are using. All iPhone, Android and other smartphone users access a single mobile site.
Mobile Search Results: Mobile users can easily find a company's mobile site via search engine results.
Mobile Google Analytics: Businesses are able to track who is visiting their mobile sites via Google Analytics for Mobile and other mobile analytics programs.
More Opportunities to go viral: It is easy for users to share mobile sites with friends via a link and through social media such as Facebook and Twitter posts.
ECommerce Web Design
Ecommerce is the name given to the buying and selling of products and services by businesses or consumers over the Internet (or the World Wide Web).
The terms "ecommerce" and "online shopping" refer to the process whereby people are able to search, locate, order and pay for goods and services online. Consumers are increasingly taking advantage of ecommerce due to:
lower prices are generally available as businesses don't need to spend as much on renting a physical store front or office space. This massively reduces costs for ongoing expenses such as rent and electricity.
the enormous convenience for customers of being able to search, pay for and have all your products and services delivered to the same address. There is no need to deal with crowds or travelling to a shop only to find that the item was just bought by the customer before you.
online stores offer greater variety and range of inventory
there are lots of comparison search engines and sites that compare and recommend products and give the best prices listed online
access to online auction sites where consumers can decide on the maximum price they are willing to pay for a product or service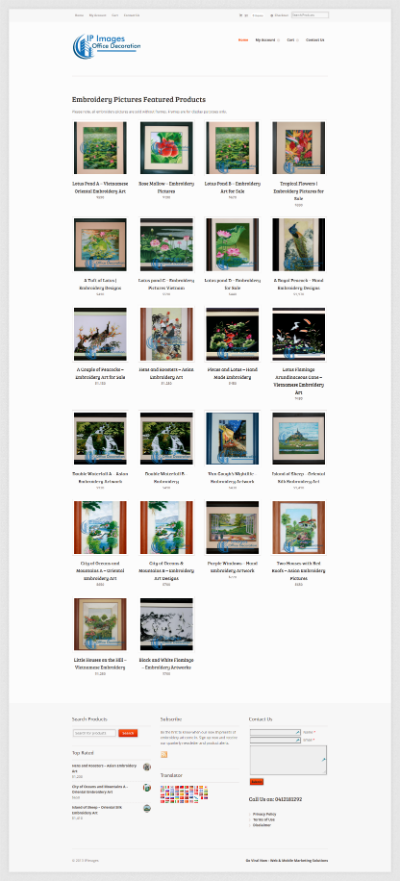 There have been significant increases in ecommerce spending in the last 4 years in both Australia and the rest of the developed world. This trend is set to continue as it becomes increasingly cost effective to conduct retail trade online compared to traditional retail shopfronts.
The recent BigCommerce.com report shows that Australian online shoppers are now a majority of the population. They also share a number of other insights into the ecommerce industry.
Australian highlights from the BigCommerce.com report
Australia leads world with a 200% increase from 2010 to 2012 in the rate of online shoppers.
Australian online shoppers spend more than anyone else in the world, on average, per order. $142 in 2013, up 20% from 2011.
48 percent of Australian e-commerce businesses are working well into the early morning hours. Australians are increasingly running internet ecommerce stores while working a 9 to 5 job.
If you sell products, then a sharp and clean ecommerce website design is vital to stay up to date with current consumer spending trends.