We have listed a huge range of tactics, strategies and techniques to help you get floods of interested traffic to your website hungry to buy or contact you for your products or services.
Updated for 2017/2018
Wondering how to boost your blog traffic after trying all the different tricks? Here are some awesome ways to improve and increase traffic and keep them on the page longer reducing your bounce rate.
Now You've Got a Blog it's Time to Get Some Traffic
You have a great blog full of informative, entertaining content – and you're confident that once people start reading it they'll be keen to sign up for your book, service or product, yes? If the stuff doesn't get your audience enthusiastically swiping along, there may be a problem with the message itself or your topic research. Make sure you spend your time writing content that will get people's interest up.
How do you write content they will want to read?
Many a great blog has disappeared without trace because it never got picked up and widely read. It's absolutely crucial to get your message out there: getting your blog found and promoted. As Jon Morrow explains vividly, most of the great traffic techniques being promoted – like 'on-page SEO', directories, videos for YouTube, are quite useless when you don't have an audience in the first place [3].
If you want to boost your blog traffic, promotion should be 80% of your effort!
There is no one magic answer to increasing your blog traffic, and numerous helpful sites will suggest 50 top ways, or the 100 best traffic promotion methods. That's potentially a lot of your precious time and effort going into trial and error, until you find out what's working for your blog. So in this quick course we've boiled it down to 7 – just SEVEN – crucial areas where you can ramp up your website following.
Take Away: Quality over Quantity
The overarching thing to remember when trying out ways to maximise your reach: QUANTITY, as in, maximising views of your site, is less important than QUALITY: as in, maximising conversions of those views into clients.
1.      THE LOOK
Content and presentation are both crucial. A good looking site is at least half the battle – with so much competition out there, people just don't have time to labour through bad editing, jumbled graphics, tiny fonts and repetition. Pay attention to detail, and you will reap the reward! This is not to say you need to pay for an exclusive design – there are some stunning WordPress templates and many are very customisable.
Make Your Blog Inviting and Visually Appealing
Presentation is key to getting your site noticed, but the content has to stand out too. If you're not confident with the written content you can outsource it, but to be honest, if you can't write, you might want to question your career as a blogger?
Write Longer Blog Posts for More Social Shares
Long-form blogs of over 750 words are more likely to get shared, have a lower bounce rate & more inbound links: they will also really help build your presence as an authority figure (see below). A free eBook from your site can be a good sweetener to attract people to another product. As with your blog, you'll need to pay attention to detail, making sure the presentation is attractive and immaculate, with lots of graphics.
2.      THE HOOK
Images (and audio and video) go along with presentation: they add interest and immediacy to your site [8]. You can leverage the popularity of Pinterest, where people check out each other's favourite images and themes. Pin up a good image from your blog with the title of the blog visible, plus keywords.
Yappie (formerly Dubbler App) is a phone app where you can record up to 60 seconds of an audio introduction (voice filters available). Just add a cover image with a link to your blog and share with the Dubbler community, Facebook and Twitter. You can also listen to podcasts and record comments.
You can use the iPhone app Vine to create a 6 second video teaser and tweet with the blog link – tweets with Vine videos have been shown to be shared 4 times as often as those without.
SlideShare is another option, through making a cross-promotional overview in PowerPoint or Google Slides. Slideshare has 51.6 million monthly visitors.
And then of course, Instagram has 100 million monthly users, which you can leverage by sharing the same post as you used on Pinterest. Instagram is very hashtag friendly; your image can then be on shared more widely on social media.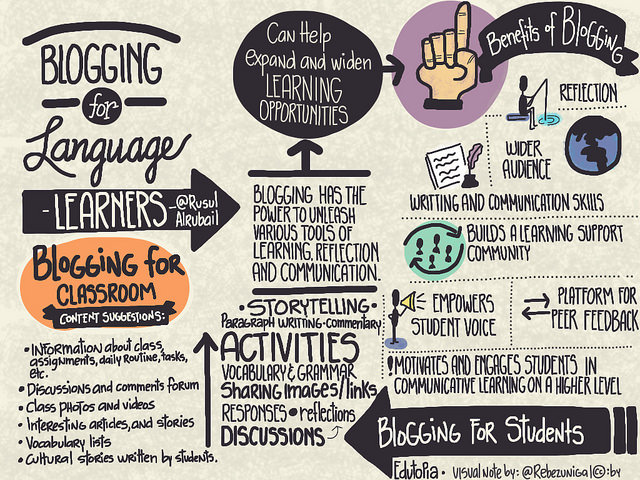 3.      LINKING UP
Just about every successful blog is connected to most of the uber successful social media sites: LinkedIn, Twitter, Facebook, Google+, maybe Instagram, Foursquare and a few others.
You'll need to create a presence on the usual suspects because that's taken as an indicator of your cyber presence – unless your agenda specifically objects to mainstream sites and/or you want to stick with a niche audience and market.
In fact, Reynolds [8] says that you will get a competitive advantage from sharing content on smaller networks that often have active, focused audiences and less competition for attention.
Some Great Community Based Networks to Share Your Content
Good examples are Quora.com (community-based, Q/A format), Tumblr ('hip' microbloggers) and Empire Avenue (uses gamification to broadcast across all networks). Don't forget Reddit (find a great subreddit and contribute within the rules and you can get a heap of targeted traffic to the right post).

Follow the Rules of the Site
There are protocols around how much you put on these sites – QuickSprout suggests that you only promote a new blog once on Google+ and on Facebook, compared with several times on Twitter, where you should also make 80% of your tweets non-promotional.
You may need to bear in mind circles of followers in different time-zones as you plan your awareness campaign. During the next week you can share messages across sites, respond to feedback and add comments about how well the blog is being received… just don't overdo it!
Jon Morrow [3] thinks that a social media following on the big social media sites is a waste of time for building traffic until you cross 1,000 blog subscribers. But, in terms of your image and expectations it's still worth keeping the links.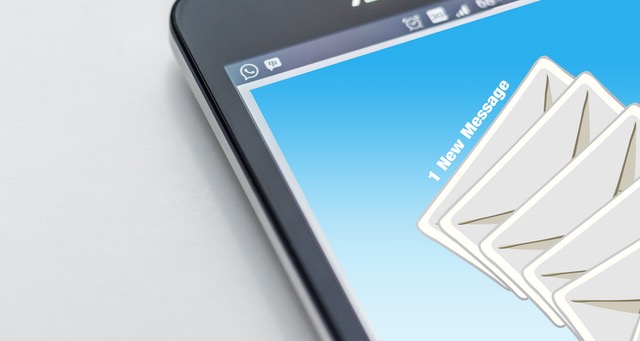 4.      GET THE WORD OUT – EMAIL LISTS
As a content marketer you should have an email list that you are continually building. If not, there's no time like the present to start one!
When you have a new blog, put the word out through your lists, preferably in a personalised form rather than a computer-generated message that will tend not to engage people.
Use Email Marketing for Blog Promotion
You can put the article in a newsletter, or give links to it. Alternatively if you are launching a long form article or report, you can send a promotional email with a landing page leading to the piece, and a share button to try and expand on your list of followers.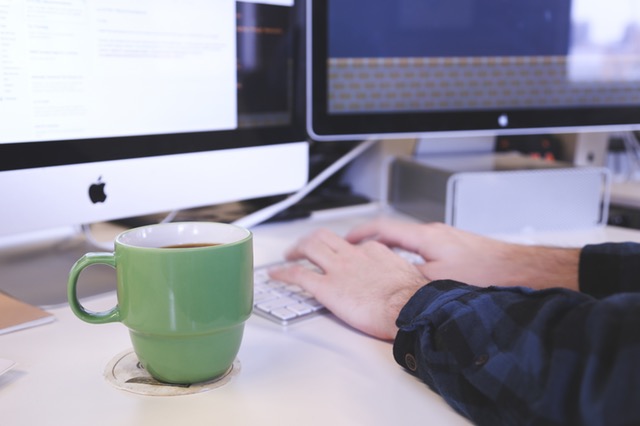 Promotion isn't all about increasing your numbers. It's about finding and connecting with a community. And true promotion is reciprocal. So if you mention others, they may start mentioning you too.
[2]. Therefore it helps to have something of a strategy to develop a community. Technorati.com is a great resource for finding bloggers in your area: use this, Google, Alltop, Buzzsumo and your own channels to build up a list of a hundred or so influential bloggers, and then select a dozen or so to actively target.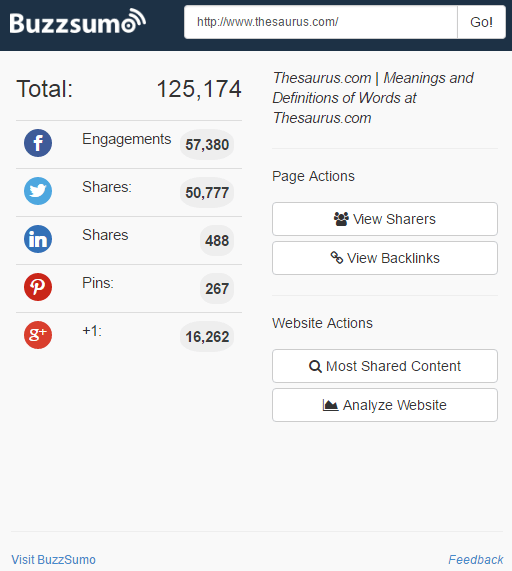 List these bloggers with their brand/website and look up their social media profile; find their email address preferably, or if not, their Google+ or Twitter handle. FollowerWonk.com is useful for finding Tweeters in your space. The dozen that you pick to target should be influential and accessible, sharing links to good content and responding to mentions.
Outsource to a Virtual Assistant
QuickSprout recommends that you then record all your interactions, or use a VA (virtual assistant) hired from a resource like ODesk/Upword or Freelancer to do it for you if you don't have time.
Depending on the nature of your business, you may find all this creepy, irritating, or really, really useful: the idea of recording the interactions is to make sure you don't send too many and come off as a stalker/spammer. The idea is that through developing name recognition and credibility with these influential bloggers, they will start promoting your content.
5.      GET YOURSELF OUT THERE
As a beginner without an existing audience you will need to get out of the box to bring traffic to your site, however awesome the content is. Some good ways to do this are:
–        Guest blogging on a popular site [3];
–        Interviewing influential people and getting them to share the podcast;
–        Advertising: obviously the downside is that it costs money, but with an effective advertising strategy, 'you can save yourself months of effort in attracting your first 1000 subscribers'[3].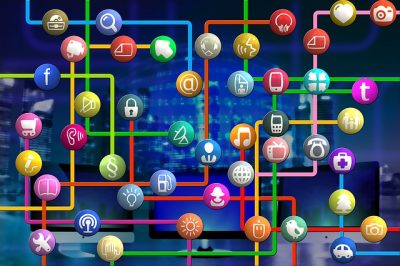 And finally, following from the relationships you have built from your lists of top bloggers and content creators in your area, take it a step further with 'Outreach' [3]. Brian Dean details how to use your list of influencers to promote your content through 'blogger outreach': 'instead of sharing your content on social media [and hoping the influencer notices it], you put your content directly in front of the movers and shakers in your niche' [3].
Dean explains in detail how to go about this and how it can pay off with backlinks, shared content and guest blogs, as well as eventually building offline relationships.
6.      BECOME AN AUTHORITY
You can get other mileage out of your list of bloggers and content creators in your area, such as by running an annual Top Ten or Top 100 (and letting them know about it).
You can also create an annual benchmark report on your area, via a survey, which if it's helpful, well thought out and produced, could make you an instant opinion leader in the field.
You can even go a step further and develop a certification program for your space! This will take a lot of time and effort to be credible, but if it is you will gain a lot of clout as an 'authority' in the area.
Back this up with a print or digital textbook to seal your status as an expert. All of this is not directly related to your blog traffic, but the authority you gain with Google, peers and followers translates into promotion.
Both direct promotion through emails and social media, and indirect promotion from relationship building and credibility will build your business, especially if you keep them up regularly.
7.      WHERE POSSIBLE – AUTOMATE
Use services like IFTTT (If This Then That) to automate link building and cross promotion throughout your branded properties. Use already established IFTTT recipes to send your RSS feed with newly published blog posts (with proper attribution back to the original article) to get your content out as widely as possible.

Viral Content Buzz (VCB) will help your content get shared by real people with solid social media accounts. You can gain free credits through sharing on your own social media platforms (they must have some authority or they won't accept your network). If you don't have a social media network with enough authority or you don't have time to share the content on VCB, you can buy credits to share your posts. Make sure your posts are worth sharing.
I never publish a post without adding it to VCB. I have always found I get a good number of social signals, traffic and backlinks as a result of shares on Viral Content Buzz. I've also had new social media followers as a result of shares both of my own posts and of other people's great content on my own networks.
Social Buzz Club (SBC): Similar to Viral Content Buzz but this one has a minimum $9.97 monthly fee. Membership benefits include access to a network of social media pros who will tweet and share your content across their Facebook, Twitter and LinkedIn accounts. This helps traffic to your blog and will increase your Klout score too.
As with VCB, you can schedule your posts to go out from there or send them immediately. However, with SBC you can request social bookmarking on Digg and StumbleUpon. There is also a forum that allows you to connect with major networkers who are involved with SBC.
This article is a brief run through of what is needed to write some great content and get it out. For more thorough and detailed on the best tools, tips and tricks for producing awesome content, download our eBook: Building Killer Content from Start to Finish.
1.      http://www.quicksprout.com/the-advanced-guide-to-content-marketing-chapter-9/ N. Patel, K Aragon
2.     http://boostblogtraffic.com/traffic-techniques/ J Morrow 2014
3.      http://nichehacks.com/promote-blog-posts-blog-traffic/
4.      http://www.forbes.com/sites/jaysondemers/2014/05/13/39-actionable-ideas-for-driving-traffic-to-your-website/
5.     http://boostblogtraffic.com/content-promotion/
6.     http://boostblogtraffic.com/traffic-techniques/
7.     http://www.socialmediaexaminer.com/5-creative-ways-to-drive-more-traffic-to-your-blog-posts/ K. Reynolds 2013