Shopfitting companies and individual shopfitters play a big role in helping businesses develop their brand and identity through new and revitalised fit outs.
This type of assistance is vital for all companies with a shop front.
But what about if you're a shopfitter yourself?
How do you manage to get the word out about your business and make your own brand more visible?
Of course there are the traditional methods that include:
– your own shopfront
– signs on trucks and cars
– signs outside current work sites
– yellow pages and other local and online directories
What Marketing Works in 2016 for Shopfitters?
In 2016, many of your clients will be using the internet and going online to find a new business. This means you need to be up to speed with your online marketing and optimisation.
It might seem crazy to use social media for a shopfitting business, but this has become one of the best ways to connect with and generate some trust and a long lasting relationship with your potential and existing customers. With the prevalence of social media in the lives of many people, it is important to have a presence to increase your brand's visibility.
Branded Social Media Profiles and Pages Increase Visibility and Engagement
Having well optimised and branded social media profiles (at least the major 4: Facebook, Twitter, Google+, YouTube or Pinterest/Instagram), can really help to get your brand out there. The more visible your brand and the more times a potential client sees your brand, the greater their trust in you and your expertise.
It is estimated that it takes between 4 and 20 contacts of some sort before a person will actually take the step towards a purchase. The time frame is longest when the client value is higher. Obviously, a high price point means people want to know they can trust a business.
By having a solid online presence and a user friendly website (mobile friendly, fast loading, good call to actions etc), you will give your business the visiblity it needs to get in front of people repeatedly. Create an email database so you can market and connect with a potential customer until they become a paying customer. You can create offers such as a 10% discount on the first order when people sign up to your list. A responsive email list can be extremely useful for many reasons. Not least that you can use this list if you are experiencing a quiet patch and want to make a special offer or sale to generate more business quickly. Some marketers refer to a responsive email list as like an ATM (just don't use it too often or the list becomes less responsive. You need to make sure all your offers are worthwile and have value to the person.
Google "Shopfitting Sydney" – or "Your City"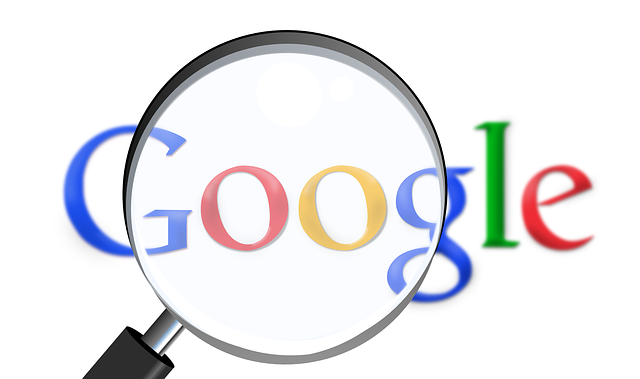 If you are visible in Google with a good search ranking for a wide range of relevant, buyer keywords, you will receive free traffic and potential business to your site. This can take time to achieve when competing with other shopfitter websites that have been around for a longer time than yours. However, in the long term, having solid search engine optimisation and a top ranking website will bring you in more revenue and a much higher return on investment.
While waiting for your website to move up the search engine rankings, ads on networks such as Google, Bing, Facebook and Twitter can help bring in targeted traffic and will allow you to retarget visitors who have already been to your site. Retargeting puts your brand repeatedly in front of hungry, interested buyers. Every time someone sees your brand they go one step closer to trusting your business.
Blogging About Shopfitting – Is it Even Possible???
Everyone talks about how blogging is a great way to bring targeted visitors to your website. Without the right understanding, it can be challenging to find topics to write interesting blog posts to bring people to your website. There are a lot of relevant subjects that your visitors would be interested in and would go a long way to bringing the right, buyer traffic to your website.
Apart from using tools such as BuzzSumo.com and Topsy to find topics related to your industry, you can use your own knowledge and share information such as:
– latest fashion trends in office fitouts
– latest trends in retail fitouts
– latest trends in materials for fitouts
– environmental concerns and issues related to shopfitting
– what is involved in shopfitting
– provide full write ups of current and recent completed jobs with photos
– show off any reviews and testimonials
– answer questions many customers have about shopfitting (pro tip: go to shopfitting forums and Q & A sites like Yahoo Q & A and look at what questions are being asked about shopfitting. Answer these yourself and provide help and value to the person asking the question. This will establish you as an expert as well as someone who gives back. You can post these questions and answers (with a link to your answer) on your social media platforms for added visibility.)
No matter where your shopfitting company is based, Sydney, Melbourne or anywhere in Australia, Go Viral Now can assist you to gain more customers, more conversions and more revenue. Increase your marketing return on investment with a few simple strategies. In the meantime, share this post to download your free ebook with tips to help with marketing your Australian shopfitting business.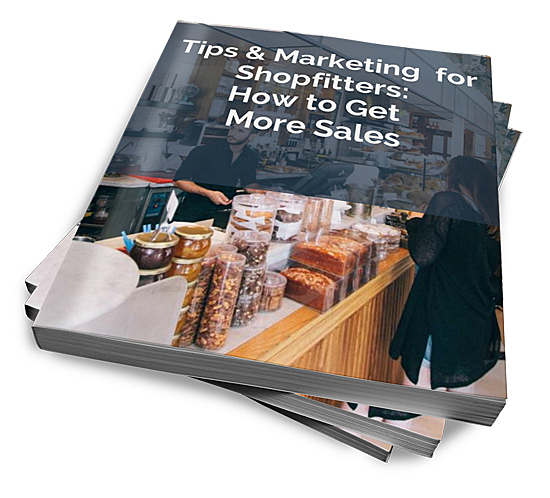 Get in touch for a free competitor consultation where we break down the reasons why your top competitors are ahead of you and strategies to get you ahead of the pack.