Reputation Management
These days your current and potential customers, your competition and the search engines are looking at your online reputation. If you aren't keeping track of what is being said about you on the internet, you may be losing a lot of money.
Your online reputation can make or break your business. Stories abound through the internet about people who have had the same name as a sex offender missing out on a new job due to their name being smeared online. It is vital to protect yourself and your business.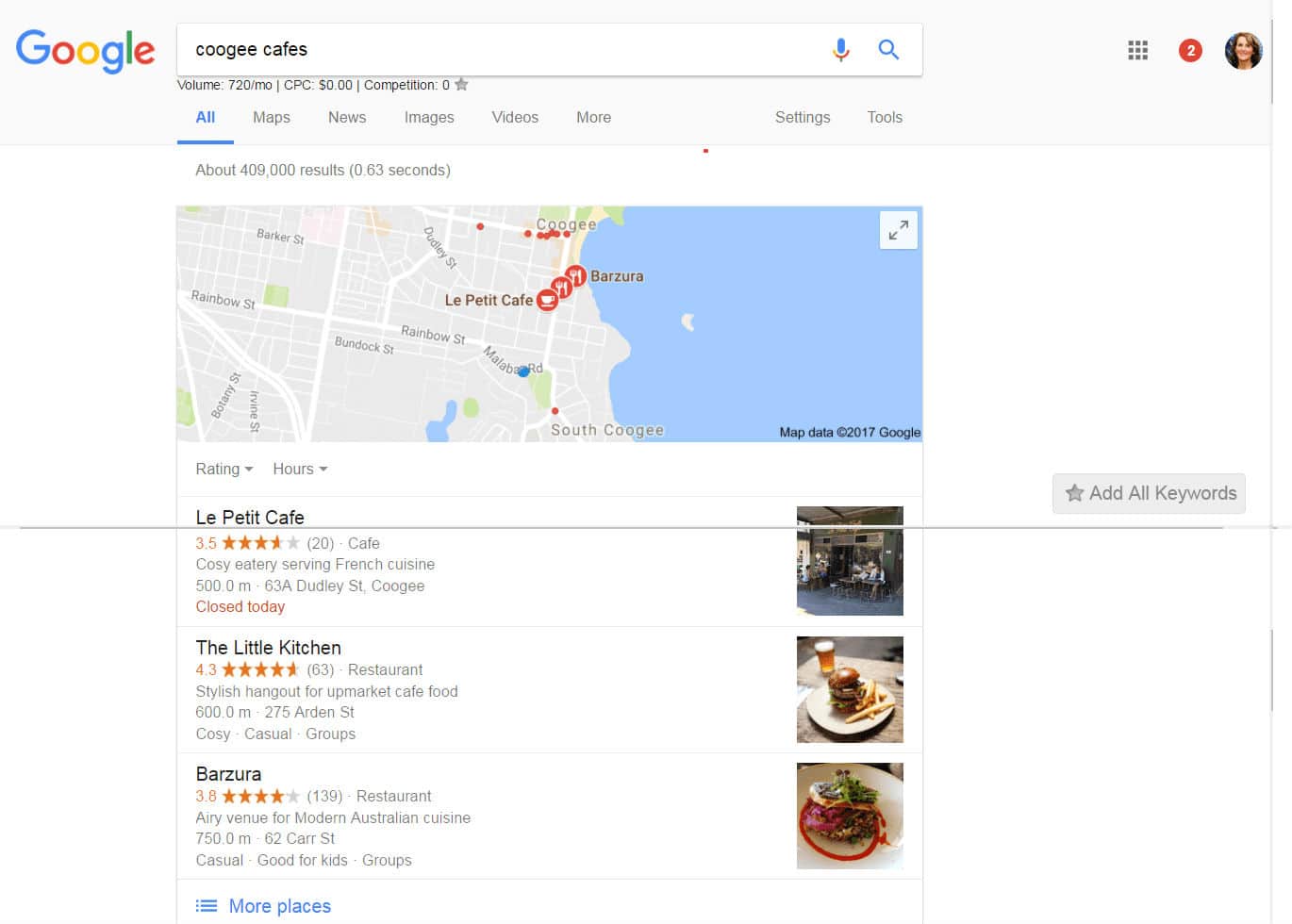 Go Viral Now recommends a number of methods you can use immediately to protect your online reputation and ensure you keep it as you would want.
Keep your social media profiles up to date. This way, you can make sure that your description of your company is available and can demonstrate positive history and testimonials.
Check your personal name and business name regularly in the major search engines (mostly Google) and know what is being said about you or someone with a similar name.
Create plenty of positive content about you and your business. Use your Google+ page and profile to get great reviews from happy customers. Google notices online reviews left by "real people" and will display these in both the search results and your google+ profile.
Setup Google Alerts for your name so that you can be alerted every time your name or business name pops up in the search results.
Don't have time to do your own reputation monitoring and repair? Go Viral Now will do it for you. Our Reputation Management and Directory Listing Packages start from $295 per month for 6 months.
What do you get from one of our packages?
We will tailor a package specifically for you and your business.
Get a free quote from Go Viral Now to:
research,
repair,
fix,
monitor and
maintain your online reputation.
We can help you set up systems to ensure you gain positive reviews and reduce public criticism while providing the very best in customer service and feedback policies for your clients and customers.
Order Now
Go Viral Now conducts live "Hangouts" via the Gmail Hangouts app to discuss ways to improve and fix your online reputation. Even if you find that you have some less than positive reviews online, don't panic, it is always possible to improve and completely turn around a negative online reputation.
We can help you to improve and manage your online reputation. Our methods help you to fix and turn around what is said and written about you.
Reputation Management and Repair
Get Your FREE Reputation Audit
We will be running a series of Google Hangouts on Air. If you would like to be involved in a "live" Q & A on Reputation Management and Repair in a Google Hangout, please email me using our contact form.
You must have a Gmail (Google account) address to join the Hangout. Select the Hangout you would like to attend and email your Gmail address so that an invitation can be sent to you.
There are only 10 live spots at the Hangouts but I will be broadcasting the Hangout Live on Air via our Youtube channel on this website.
Please email any questions to Tess at Go Viral Now using the contact form.
The Importance of Online Reviews and Reputation Management
These days both Google and your customers are looking at online reviews more and more.
The latest Sensis figures show that over 63% of Australians read an average of 6 online reviews before making a purchase decision.
If you aren't keeping abreast of what your customers are saying about you on the internet, you could be losing a lot of money and potential business.
Would you choose a 2.5 out of 5 star business over a 5 out of 5?
It just makes sense that if you have bad reviews online, not only will Google be aware of your scores and will publish any they find, but it will affect your rank and your business' bottom line.
Online Reputation Management and Repair – Can a bad reputation be fixed?
A bad reputation can be repaired but it takes a lot of work and requires a consistent effort. Both your customers and Google need to see that you are addressing the issues raised and that you take them seriously.
Often complaints are based around poor customer service.
Therefore, ensuring your staff and employees provide good customer service is vital. There are many courses and team building exercises that can massively improve staff morale and your staff's ability to provide a positive experience for your clients and customers.
It is also vital to push negative reviews further down the search results and move positive reviews, listings and citations to the top.
Reputation Management and Repair – How can I fix my score?
The most important first step in repairing your online reputation is to ensure that all your details and online profiles are filled in and up to date.
This may not be noticed by your customers immediately, but Google will definitely notice this and will see that you are making an effort to address the issues.

Don't respond to bad reviews. You will just keep the negative thread active and will keep it in the search results.
It is far better to fix the problem and make sure your satisfied customers can easily make good reviews. These good reviews will quickly surpass the more negative ones because they will be  more recent.
Give your satisfied customers your Google+, Yelp or True Local link to leave a review to your Google+ or True Local profile.
Make it easy for them. Send them instructions for leaving a review on Google.
Also, ask them to leave a review and link on their own social media sites and website to your website and business.
Stay in touch with your customers and explain what is going on.
Customers are often very understanding and if long term, will often be very empathetic.
Social media is the best way to stay connected with current and potential customers.
Send out press releases,
write optimised blog posts and articles,
comment on relevant blogs and forums,
answer questions and
establish your self as an expert.
All of these will create search engine results and can push any negative comments and reviews further down in the rankings so that only the positive reviews are on the first page of Google.
Reputation Management and Repair is a fairly new phenomenon on the internet but with the new Google Penguin updates, knowing your online reputation and score is becoming increasingly important. Google knows that customers like online reviews.
However, reputation management is not without its pitfalls.
Unscrupulous operators have been known to leave bad reviews on competitors' listings and at the same time, we hear stories about Online Reputation Management businesses who place unflattering reviews online in order to make an offer to remove the offending review.
Don't believe this. Negative reviews can rarely be removed.
However, they can be bumped further down in the search results so that they are not seen by many people (how many people search beyond page 2-3?).
This is why it is so important to combine your online reviews with a solid social media presence. Google notices when people share your links or make mention of your business (even if there aren't links they can find a citation and connect a comment to you).
When combined, online reputation management and social media can be the most powerful method of getting quality links and authority for your website and business.
Many SEO's are saying these days that the only safe links to your site are ones from within social networks. I don't fully agree with this but there is no doubt that reviews and social media comments and links are increasingly becoming one of the major factors that both Google and consumers consider before valuing a business.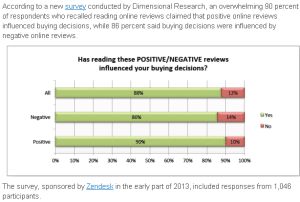 It doesn't matter what size business you have. If your online score and reputation are not good, then your business will suffer.
Google's Me on the Web
Google has recently introduced a tool that assists you to manage the search results for your business.
The tool, "Me on the Web", is now included on the Google dashboard in between account information and analytics. It is not    intended to be another privacy setting.
Just click on Account on the left and below that you will find the "Me on the Web" link. You can search for how people see you on   the web with all the links that Google knows about you.
"Your online identity is determined not only by what you post, but also by what others post about you — whether a mention in a  blog post, a photo tag or a reply to a public status update," Google explains.
While not having a score at all is probably not as bad as a poor to average review, it is still a hindrance. If you don't have any reviews or scores but your competition above you is sporting a 5/5 stars, then your chances of getting a decent cut of that business is a lot lower. Since 63% of Australians* (80%+ in US**) are checking online reviews and ratings before making purchase decisions, you can be sure that it will affect your business negatively to not have any reviews for people to compare and consider.
It might be tempting to write your own positive reviews but this is not a tactic that I recommend.
It is far better to genuinely address the issues so that they don't happen again. Often these fake reviews are pretty obvious too. They often read badly and have all the words: Reliable, on time, would use again etc.
Monitor, repair and fix your online reputation the right way.
Get your free Reputation Audit for your business.
* Sensis
** Zendesk