Directory Listing
Directory listings are one of the best ways to give yourself a wide presence online. Local directory websites are often crawled very well by the search engines and provide a way for customers to provide an unbiased review.
Some of the most well known (and useful for almost any business) in Australia are:
Directory listings provide many positive benefits for your business.
These include:
additional place for customers to find your listing online
regularly crawled by search engines
provide forum for customers to leave positive reviews
free place to market your products and services
provide additional, high quality backlinks to your website
Citations for SEO
What are citations?
Citations are described as "mentions" for your business name, address or website even if they don't have a link back to your site.
Examples of citations include online yellow pages directories
where your business is listed, but does not provide a link to your website or a mention on your local chamber of commerce site or local business association you are a member of.
It is important to remember that citations are very relevant to Google regardless of the fact that there is no link to your website. Citations can also be called "web references".
Why are citations important?
Citations are an important part of the ranking algorithms used by the major search engines. A larger number of citations, when all other factors are equal, will give your website a boost in the search results and will lift you above the competition.
It is well worth finding out which are the most valued portals and directories to gain citations (like True Local for example). It is vital that you ensure that all your business details are correct as citations are one way that the search engines can confirm that your business is legitimate. This is one way that search engines can be sure that your business is legitimate.
Many businesses, in less competitive niches like trades, often start off without a website. Citations are an important way for search engines to find out about and display information about your business.
Citations can also demonstrate your membership in your local or industry community. It's rare for people to fake citations in chambers of commerce and community groups. It is particularly difficult to get mentions in local papers and blogs so press releases should be an important part of your online marketing. Sending your press release out to local papers and relevant online blogs and forums can definitely increase your search engine rankings.
Google displays some citations and online reviews in the "More about" section of your Google place page.
If you want to make sure you give your website the best chance for a high ranking, you should make sure you have a wide range of these types of citations.
Google Local
is one of the best ways to get noticed by the big "G".
Having a Google Local page means that you can be displayed in the top 7 local businesses on the first page of the Google local search results. You may have noticed that for most of the local business search results (eg. Sydney bakery, Sydney plumber, Sydney recruitment company), Google displays its own results above the organic search results. This means that only about 5-8 organic search results are able to fit on the first page under Google's own search results.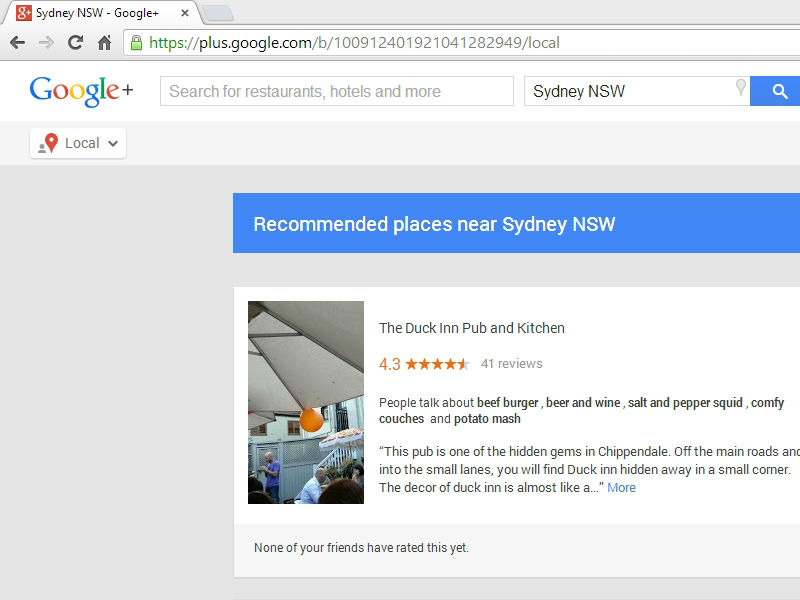 Google gives preference to those Google local pages that:
are completely filled out
provide consistent information that is exactly the same as found elsewhere on the web
have reviews attached to them
have 10 images and at least 1 video listed on the page
have a physical address and local phone number
Go Viral Now creates and optimises Google local pages for our clients. We ensure that your Google local page and profile are completed as Google would like. We conduct keyword research and find the best categories and service area to display your listing in.
Your search engine ranking can be greatly improved by having well written blog posts and articles on your website and in other, relevant, blog and article directories.
A blog post can be one way to demonstrate that you "know your stuff" and can increase customer trust and loyalty in you and your business. By freely contributing information, in a blog post or article, you show your expertise and willingness to share this knowledge. This also works well in forums and question and answer sites.
It is hard to maintain fresh content on most websites as, very likely, most of your basic business information doesn't change. A blog, attached to your website, is an easy and effective way to add fresh content and increase the number of search results with high rankings from your targeted keywords.
The Best Way to Rank Blog Posts and Articles
The best way to get an article ranked well in the search results is to:
Write a well researched article based around one keyword/phrase.
Your article must have at least 350-500 words
At least one image with your keyword in the alt tag.
Try to to have a relevant link going out from your article. (Your link could be to your Facebook page or to a reference that you have made in your article.)
It's important to make sure that all your meta tags and descriptions are complete so that the search engines can easily understand the topic of your article and the keyword and category that it should be in. You can have a wide range of first page ranked articles for keywords and phrases that have good, relevant traffic. This can greatly boost your search engine rank, the number of keywords and phrases that you are found for and increase trust and loyalty from both potential and current customers.
Press Release for SEO
A well written and distributed press release is a great way to spread information about your business, services and products. It can be picked up by Google and Yahoo News and then, depending on how well it's written, can be picked up by local news, radio stations and blogs.
Press releases must have good copy that suits the target audience in tone and style. It is best to distribute your press release when you have something interesting to say to the public and your customers. A launch, new product or service, sale or promotion can be excellent topics for a press release.
Your press release needs to be backed up by online information on a website or landing page. Providing a video within an article in your blog or website is one of the best ways to get your PR picked up by media. If you provide everything necessary for a good story, you have a much higher chance of success.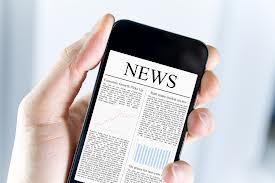 A good press release will have a "hook" to grab people's attention. For example, a gelato shop sent out a press release saying that their latest flavour was Blue Cheese Gelato. They made up a big batch, took photos, made a short video to embed in their web page with the images and a fun article with customers comments about the new flavour. This PR was picked up by the nightly news on primetime TV as a human interest story. The business didn't sell any Blue Cheese Gelato but they sure sold a lot of other flavours as a result of that successful press release.
People love a human interest story and another that was picked up was at a horse riding business. They had a child, who had a very rare illness which meant that she couldn't walk, riding every weekend at their centre. Ever since she had started riding the horses, her confidence and strength had grown so much that she had started to be able to walk and her quality of life had increased enormously. This was such a lovely story and gave people such a good feeling. It was also a great way to promote the benefits of horse riding and the ability of the staff at the centre to work with all ages and abilities.
Beyond these marketing benefits, a well distributed press release will also give your website good links. These links are regarded highly by Google and the other search engines and can help to improve your search engine ranking.
Go Viral Now guarantee that your press release will be picked up by Google News Online (most of the major news agencies check Google's online news site for new and interesting stories) as well as being widely distributed throughout the online news outlets. We provide the press release to you to send to your local news contacts for further promotion.