At the core of any successful B2B company is a solid content strategy. Businesses that invest time and money into regular content production have the advantage of staying visible in the marketplace, reinforcing brand trust, and shooting for higher conversions. A company's content strategy lies at the heart of traffic generation, but also impacts customer experience (CX) and brand building. Small or medium sized companies need to ensure that they are adapting their content strategy for optimal SEO and CX results. Here is how to design a foolproof SEO content strategy for your B2B store that ticks the boxes on all fronts…
It all starts with research
Research is the key to designing an ecommerce SEO content strategy that works. A site audit will uncover lots of information about your ecommerce store, such as what pages are performing well, and which ones could be improved. Check out tools like Screaming Frog and SEMRush to help with initial information-gathering — it's important to define your baselines.
Conduct thorough keyword research to identify any gaps in your existing content using in-depth research tools like Google AdWords, Keyword Tool or Answer The Public – or ideally, a combination of them all. Identify any keywords that are missing from your content and implement a site-wide content upgrade to increase your word count and relevance.
● Consider relevance, search volume and search density, especially for key pages like your homepage and product pages
● Avoid competitive or broad keywords – try to keep your store as niche as possible, and target long-tail keyword phrases of three words or more
● Use this research to help uncover questions users have about your niche or product. Answer these questions on the most relevant page in the form of FAQs or guides
● Remember to look at content themes and page purpose rather than just overall keywords — don't lose site of your overall sales funnel.
Know what your B2B store is up against and get to grips with competitor research; information like this will give you valuable insights and can help you growth hack your rankings fast.
● See what keywords your competitors are ranking for. Tools like SEMRush provide analytical data such as keyword competition and search volume, which you can feed back into your own content strategy. Hijack competitor keywords that are relevant to your niche and low in competition
● Check out competitor metrics, like domain authority and trust flow. Information like this gives you an in-depth view of overall domain power: a benchmark to consider when considering your content outreach strategy
● Highly relevant, quality backlinks come with a lot of power and help search engines to differentiate between useful and spammy content. Use tools like Majestic to identify competitor backlinks, and then reach out to these websites to build the same links back to your own website. For more link building ideas take look at this previous post on Traffic Generation Tips and Techniques for 2017.
Developing your existing content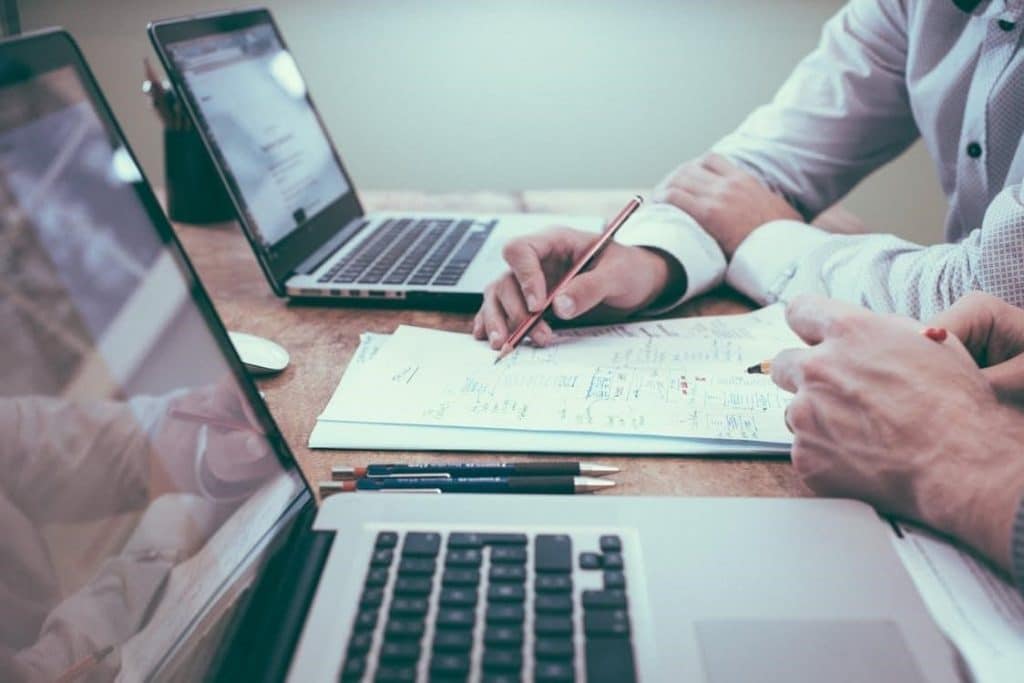 It's often tempting to jump straight into creating new content, but before focusing your efforts on shiny new content, direct your attention to what you've already got. Upgrading existing content is a cost-effective and clever way to manage your SEO efforts.
● It's important for SEO to continuously develop content on your site. Is there room for more content on your product or service pages? Can you add to existing product guides or update some old blog posts? Edit existing content with users in mind to boost conversions throughout your site. Measure marketing success and engagement through your online store to see what types of content users engage with the most. Review your engagement metrics to ensure copy is optimized for your users, not just search engines
● Page titles, meta descriptions and image alt text need to be unique. Work on writing strong page titles and meta descriptions for every page on your site to entice users to buy your products and to increase your visibility in search results
● The success of any ecommerce store is measured through conversions and sales. Improve conversions by reviewing calls-to-actions. Calls-to-action persuade users to take action, so take time to create compelling and urgent CTAs that convert ('buy' may not be your best bet).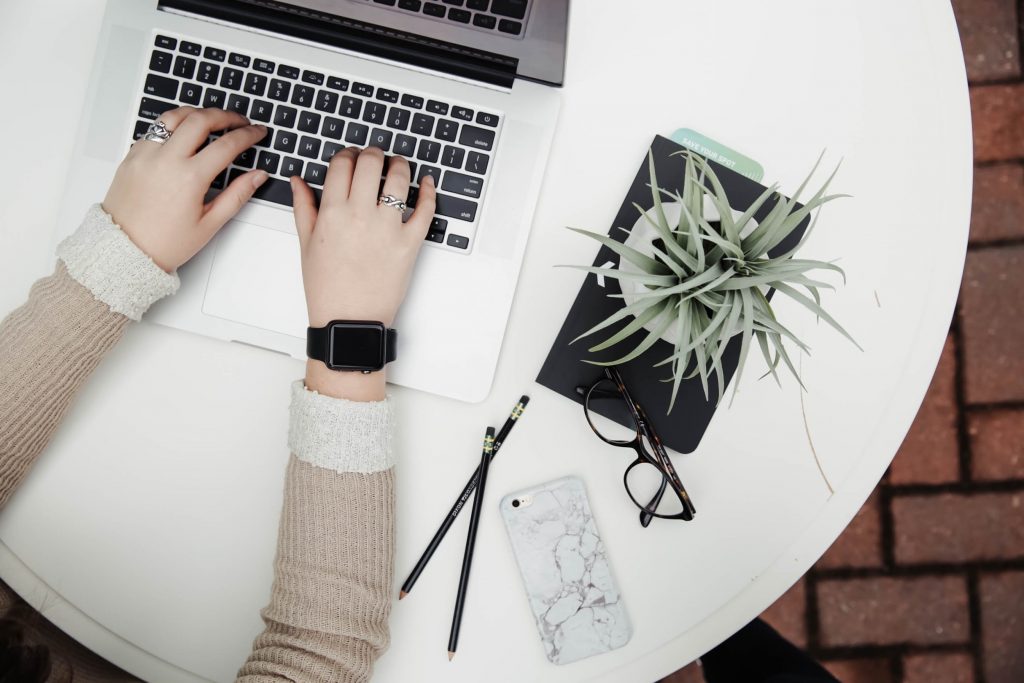 Building positive external relations
Content will help you develop positive relationships with customers, influencers, and even suppliers. Commit to creating quality content on your domain and you will also find it easier to reach out to people.
● Always keep content fresh. If you haven't already, launch a blog alongside your ecommerce store to quickly add more unique content to your site. Blog posts should offer valuable insights into industry trends, whilst also adding your own take on recent events and happenings. Uniqueness pays off in SEO
● Blog content should be informative and helpful for users. Blog content will also help you build natural backlinks to your site and develop internal SEO
● Guest posting on other websites will help to get your brand name and voice out there, and it will generate more links back to your site, showing search engines that your site is trustworthy. B2B brands can offer out stories about their brand story or employees — both great for PR.
Engage users with visual content
90% of information transmitted to the brain is visual. In order to compete in the SERPs, it's important to include visual content in your strategy. Content with visuals generates 94% more views than content without.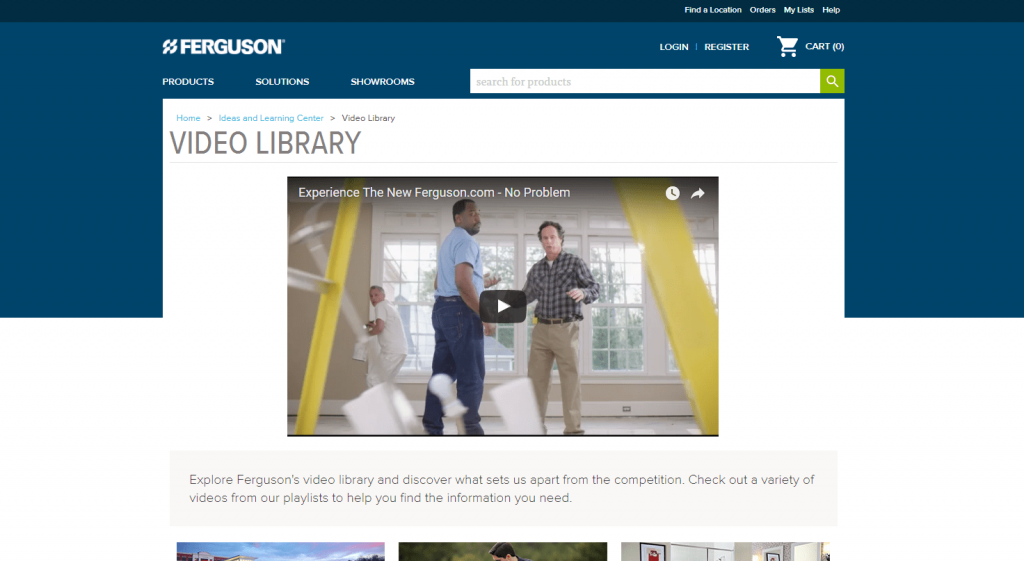 Image credit: Ferguson
Visual content is important for SEO because it adds value for users and keeps them on-site for longer. Videos, high-quality photos, and infographics grab the attention of users and boost engagement metrics naturally.
● Videos, infographics and photos work to diversify content and promote sales. Product videos are effective when used on product pages, while infographics are useful alongside informative blog posts
● Google cannot interpret visuals without certain additional information. When including visual content, ensure alt tags and image titles are completed for SEO purposes. It's also beneficial to embed videos with transcripts on your own website, as well as sharing them on YouTube and/or Vimeo
Managing team content production
A well-designed content strategy won't be effective without adequate management. When designing your content strategy, keep in mind how to best manage content production within your team. Good communication will ensure your team will work like a well-oiled machine.
● Implement a seamless content management process. Reflect on your current content production procedure and identify rooms for improvement. Try to rectify any kinks in your content chain to ensure fast turnaround
● Ensure everyone knows what they are responsible for and create targets to boost motivation. Arrange weekly update meetings to measure ongoing progress
● Editorial calendars are a useful way to implement structure into content production. They allow your team to capture ideas and track progress, all the way through to publication
● Enlist the help of freelancers, especially at busy times. Hiring freelancers is an effective way to maximize content output and mix things up with different skillsets, like design or photography
Investing in the content of the future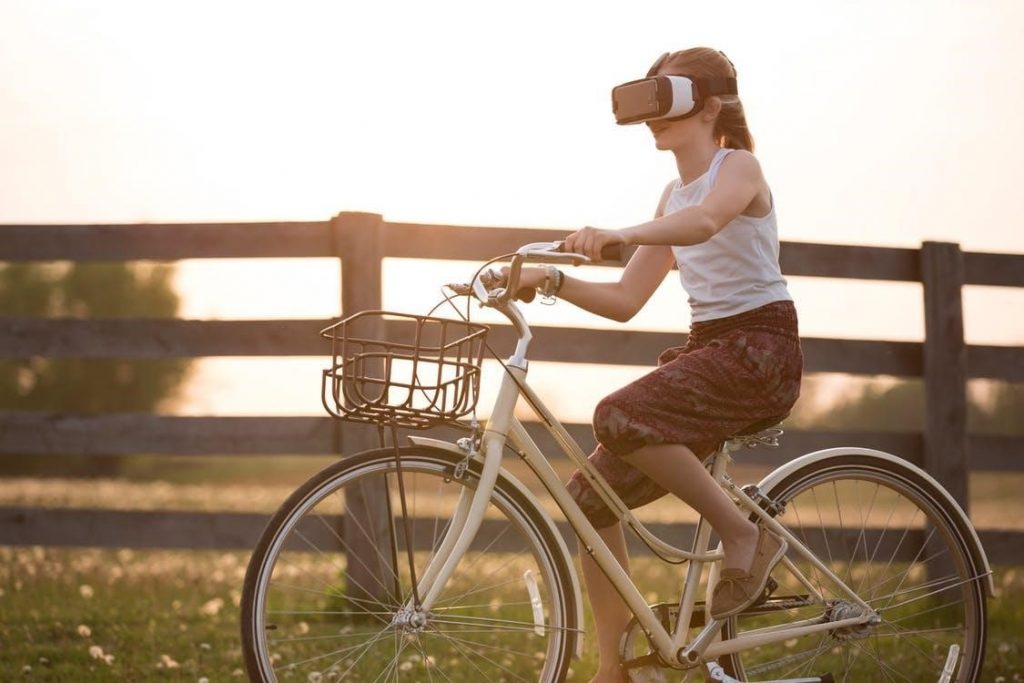 Content is always changing and it's important that your content strategy includes a variety of different formats to keep things interesting. Since the way people consume content is constantly changing, you need to ensure your B2B ecommerce store not only keeps up – but is ahead of the game.
Augmented reality (AR) and virtual reality (VR) give customers the chance to experience a whole new shopping experience — and it doesn't have to be just the big companies taking advantage of this exciting new technology. Think about how your brand can start to be a little bit more forward-thinking with your content.
Good SEO tactics and a well thought-out content strategy will ensure you grow beyond your competition. How are you going to create an effective content strategy for your B2B brand?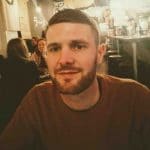 Gareth Simpson – Technical SEO & Startup Founder
With over 10 years of experience in the industry, Gareth Simpson knows everything there is to know about technical SEO and content marketing. He love sharing his expertise with others online to help them achieve their SEO and sales goals.