Go Viral Now offer WordPress Training for beginners to advanced users. (Updated for 2017)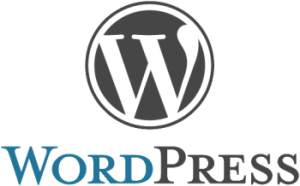 We currently offer 3 training courses:
* How to choose and buy the best domain for your website.
* How to choose and set up hosting for your website.
* Installing WordPress and connecting your Domain to your Hosting account.
* Install WordPress theme and plugins necessary for basic site.
* How to create content for Homepage, About Us/Services/Products page, Contact/Map Page.
* Basic design for WordPress site of 3 Pages (Home, About Us/Services/Products page, Contact/Map Page
* Adding Privacy Policy and other legal pages
* Create menu for both desktop and mobile sites.
$795 3 sessions of 3 hours each session.
Includes 1 year free hosting, all themes, plugins and training/video materials to take away.
* How to make customisations to your WordPress website.
* Making edits without plugins.
* Cloud hosting, Content Delivery Networks (CDN) and speeding up your site for better Google rank.
* The new Google and what it takes to rank on page 1.
* White hat link Building and basic SEO.
* Improve site's rank through SMM (Social Media Marketing).
* Advanced Plugins and uses.
*Understanding your competition and how to find competitive keywords for a high Google rank.
* How to outsource work and save money and time.
* How to be seen as an expert in your field with only 30 minutes of work daily (very important for SEO).
$695 – 2 Sessions of 3.5 hours.
Max 10 people. 1 instructor per 5 people.
* Must already have domain name (eg. yourbusiness.com.au) with nameservers set to hosting (we provide support to set nameservers upon payment of course deposit. Sites will be ready to build on the day).
* Basic understanding of hosting cpanel and how to add email accounts and upload media and files through FTP. * Install WordPress on your hosting cpanel.
* Install WordPress theme that is highly customisable for individual needs.
* Select images for homepage slider (up to 3 images/banners can be brought to the course for uploading – sizes for each image plus a free image editor and video + instructions for resizing images will be provided in an email upon payment of deposit).
* Upload plugins and activate for theme. How to ensure plugins work efficiently. What to do when plugins don't work properly.
* Add contact form and Google map.
* Add About Us and Services or Products pages.
* Add blog for SEO purposes (does not include adding content unless this is brought ready to copy and paste into the first blog post).
* Click to call for mobile version of site.
* Easy contact with call to action and social share and follow buttons. Final website will be up to 5 pages and can include: a slider with up to 5 images, Google map, contact form, banner ads, call to action buttons and links, image/product gallery.
$795.00 for 1 Day Course 9am-5pm 5-10 people.
(1 instructor per 5 people) This course provides ongoing email support and includes 1 year free web hosting. Text and image content must be brought, ready to copy/paste and upload, on day of course.
Your site will be live and ready to go when you leave at 5pm.
Course includes video and ebook training to take away with you for future reference. All websites will be optimised for both mobile and desktop devices.
  Book your training course by contacting us at Go Viral Now.
Glossary of  Terms:
SEO – Search Engine Optimisation
SEM – Search Engine Marketing
SMM – Social Media Marketing
Testimonials
I recently found myself floundering with a new web design and people who led me in wrong directions and caused me unnecessary expense… then my friend recommended Tess. Overnight we were up and running and back in business. Tess was such a delight to work with. Her professional and prompt responds to all my requirements and questions were just what I needed. Tess was so patient whilst I got my head around my new found confidence and ability. I look forward to joining her classes to expand my knowledge and continue editing my website.' Michelle Shepherdson Plaster Painting Studios Entertainment Quarter Moore Park, NSW Australia