Ecommerce Trends in Australia – The Way of the Future?
Ecommerce trends in Australia are showing huge opportunities for small businesses as the focus moves towards smaller, niche driven sites instead of large department stores that sell everything.
Ecommerce is the name given to the buying and selling of products and services by businesses or consumers over the Internet (or the World Wide Web).
Ecommerce Trends in Australia in 2017
The terms "ecommerce" and "online shopping" refer to the process whereby people are able to search, locate, order and pay for goods and services online. Consumers are increasingly taking advantage of ecommerce. This is because of:
– lower prices are generally available as businesses don't need to spend as much on renting a physical store front or office space. This massively reduces costs for ongoing expenses such as rent and electricity.
– the enormous convenience for customers of being able to search, pay for and have all your products and services delivered to the same address. There is no need to deal with crowds or travelling to a shop only to find that the item was just bought by the customer before you.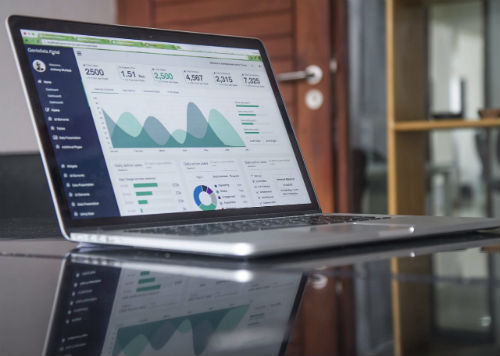 selling and delivering products in a timely manner.
– online stores can offer a greater variety and range of inventory. With the increasing trend towards drop shipping, there are no limits to the number of products an online store can offer. Drop shipping allows an online business to offer stock from another wholesaler/retailer without the need to store stock or worry about postage. When an item is "drop shipped" the consumer thinks it is coming from the website they have bought from but it may be being sent from a completely different country with the initial source not ever touching, stocking or sending the product.
– there are lots of comparison search engines and sites that compare and recommend products and give the best prices listed online access to online auction sites where consumers can decide on the maximum price they are willing to pay for a product or service.
There have been significant increases in ecommerce spending in the last 4 years in both Australia and the rest of the developed world. This trend is set to continue as it becomes increasingly cost effective to conduct retail trade online compared to traditional retail shopfronts.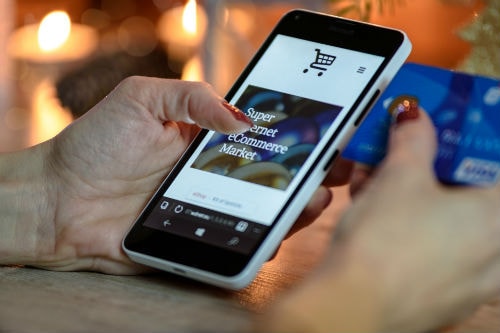 A recent report by Securepay discussed trends for ecommerce in Australia in 2017.
Some of these ecommerce trends throughout Australia also include:
– mobile and responsive sites. With the increase in mobile use for search and shopping, it is vital that a business has a mobile optimised website. With a responsive website you can offer your site visitors a far better user experience than a separate mobile site. If you don't want to fully upgrade to a responsive site, it is critical that you, at least, offer a dedicated mobile site. Google is known to lower the rank of sites that aren't optimised for mobile devices.
– from July 2017, international retailers selling to Australia will be required to collect GST. This is expected to impact larger retailers and John Debrincat, founder and Managing Director of eCorner (from the Securepay article) suggests that this might benefit Australian online retailers. This is due to the fact that some international retailers may choose to opt out of the Australian market due to the hassle of complying with these tax regulations.
– product information management. To find out more about this "revolution" check out this blog post: https://www.plytix.com/blog/the-product-information-management-revolution
– the impact of the GST for online retailers is expected to bring the online ecommerce titan, Amazon, into the Australian market. It is estimated that Amazon may take up to 10% of the Australian market. They are expected to bring products such as electronics and toys first.
– Amazon has benefited from a very solid logistics and supply chain. This is one of the factors that has set them ahead of the pack. It is expected that Australian online retailers will need to improve their supply chain and many may take advantage of Amazon systems if they do move here.
– small businesses are expected to increase their market share as the GST impacts international sellers and the trend for people to show a preference for local produce continues. Small businesses can access online retailing relatively cheaply in comparison to setting up a brick and mortar storefront.
Other Trends Expected in Ecommerce in Australia in 2017 and Beyond
A recent article by
SmartCompany
suggests that additional trends include:
– "retailtainment" – the fusion of both retail and entertainment to make the shopping experience more enjoyable and engaging.
– personalisation is also expected to take on a more important role as data, such as that from Accenture Interactive, shows that 56% of consumers would prefer to shop with an online retailer that knows their name.
– small, specialty shops will be preferred to huge, department store type online stores. The trend is towards niche driven and curated stores.
– consumers are increasingly concerned about where products are sourced and how they are made. Online retailers that make the effort to source quality and ecologically sound produce, and can demonstrate this, are expected to benefit from this trend.
With online sales having topped AU$20 billion in Australia in 2016, according to the AFR's website.
Small, online retailers (those who have a revenue of less than AU$2.5 mn) experienced a significant increase of 22% with small retailers now taking about 37% of market share. This is significant and demonstrates the enormous opportunity and potential for niche, specialty estores.
If you haven't gone online with your product or service, this is definitely the time to get in. There are so many opportunities and so many ways you can profit from this kind of business. Get in touch with Go Viral Now to discuss your ecommerce website.