Traffic Generation Strategies That Just Plain Work – Updated for 2018
Tips and strategies that work for 2018 to boost your website's position in Google's search results. 
Guest Blogging Tips
Guest Blogging is a great way to get your message across. While it might be hard to get published on sites like Forbes and Hubspot, you can very likely find blogs within your niche or local area that need fresh content. If you can write relevant, high quality and unique content for these blogs, they will often allow you to gain 1 -3 backlinks in return for your post. One of my favourite articles about guest blogging is Brian Dean's (Backlinko): – it really is the Definitive Guide to Guest Blogging. I don't do this often but… I highly recommend you sign up to Brian Dean's email list. I don't recommend this lightly knowing how much "stuff" everyone gets in their email box every day, but Dean's content is always amazing and well tested. He has created some awesome link building and SEO methods that are as white hat as you can get and definitely bring in a lot more traffic and visibility for your website. His article also gives a comprehensive list of Google search terms that you can use to find guest blogging opportunities in your industry. If you are going to do guest blogging outreach manually, it is worth reading this article and picking up a few tips for the best way to do this. What tools make guest blogging easier? There are some excellent tools for blogger outreach. Some of these are free tools that you can find very easily around the internet. Here are some easy ways to find guest blogging opportunities (manually) in your niche: 1. Twitter: do a search on Twitter for "keyword" + guest blog; "keyword" + write for me/us; 2. Google search: find blogs in your niche. Google search: "keyword" + guest blog opportunities; "keyword" + write for us/me; "keyword" + guest post keyword "submit a guest post"; keyword "guest post"; keyword "guest post by"; keyword "accepting guest posts"; keyword "guest post guidelines"), Check their metrics on Majestic.com, Moz Open Site Explorer, SEMRush and/or Ahrefs (most of these tools allow a small amount of searching for free – you get more if you register for a free account). Once you are happy with the content and quality of the blog, contact the blog owner. Ask them if they accept guest posts and provide a synopsis of your topic and post. Wondering how to find contact details once you have a list of blogs you want to post to? Introducing: Email Hunter or Hunter.io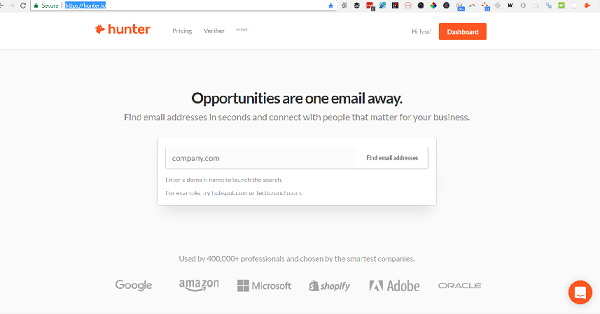 Email Hunter allows you to: – Domain search: will list all the emails connected to a domain on the web. – Email search: find the email address of a person from their first name, last name and company website. – Email verifier: find out the validity of an email address. Email Hunter also has a Chrome extension to make life even easier. You can search emails when you are on a website or on LinkedIn. If you ever wanted to find the email address of any LinkedIn contact, this is one way to do it! And it's free. Download the Chrome extension by going to their website's homepage. If you are going to do most of your research manually, using the good old spreadsheet method, you need to keep your research together. Download a "Guest Post Google Sheets Spreadsheet". Keep your outreach organised!
Make sure to check if they have a guest blog/post guidelines page. You need to follow these guidelines carefully or you don't have a chance of getting a reply. They just won't take you seriously. Some want you to send in an article and don't want to waste time on discussing topics. Others just want topics or a contact from you first. If you are worried about wasting time writing a blog post that might not get accepted, just remember that you can always use it on your own blog or apply to another blog to post it. Don't ever let an article you have worked hard on go to waste. As long as it's a quality article with something a bit new and different to add to the discussion, you should be fine. If your post resonates with the contact and they think it will work for their blog, you may find you can establish a long term relationship and connection with them. This can be a great way to get your content out, give your brand more visibility and get some high quality links to your site. If finding guest posting opportunities takes up too much of your time, there are a number of excellent resources that make this task much easier.
It always seemed to be so much work –
until I discovered some amazing resources that make guest posting easier.
Here are some of my favourite sites that help you in your guest posting endeavours: a) My Blog Guest: while My Blog Guest has had some issues in the past with some less than quality offerings and sites, they have apparently cleaned up their ability to check these metrics and there are many bloggers who rely on My Blog Guest to find and post great guest posting opportunities.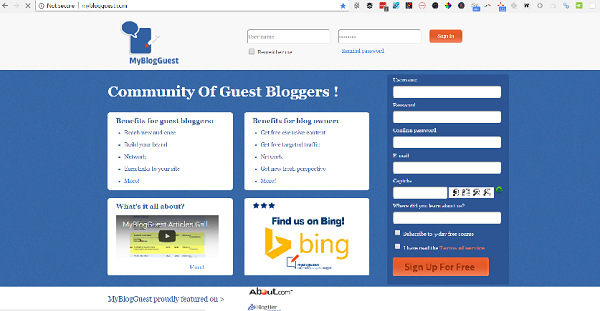 Another advantage to My Blog Guest is that it offers a free WordPress plugin that you can use to automatically have posts published on your blog to keep content fresh. My Blog Guest is for both bloggers looking for places to publish their content and for blog owners looking for content, in their niche, that they can publish on their own sites. I have published a couple of posts from My Blog Guest on this blog and have been happy with the quality. I don't use the WP plugin because I don't take many guest posts and like to write most of them myself and vet the quality of each one. I don't accept many guest posts. If I had a blog that needed constant updating and fresh content, I would definitely consider using My Blog Guest a bit more. Another advantage of My Blog Guest is that they have a free platform and a forum as well as their paid plans which are US$50 (4 live articles in the gallery) and US$90 (10 live articles) per month. Not a bad deal when you compare some of the other blogger outreach sites' rates. b) Blogger Link Up: another guest blog link up service that connects both blogs and authors. It seems, after a bad experience with spammers, they have updated their method and now invite blogs to list their websites and requirements on their sites and then bloggers can check them out and approach them with their offerings. I haven't used Blogger Link Up yet but I intend to give it a go and see what I think. Once I've done that, I'll post back here with an update. c) BlogDash: has a free and paid version. The free version only gives you access to 30 blog searches but the paid version (US$199 per month) gives you access to over 200K blogs to search. They allow you to try it for free without having to leave any credit card details (something I am not keen on with "free" trials). d) Buzzblogger: for even more places to syndicate your content, check out BuzzBlogger's 500+ Places to Syndicate Your Content. This site is built for bloggers and has a heap of great content and tips for bloggers. It's well worth checking out if you are serious about your blogging. Buzzblogger is an excellent place to go for all kinds of traffic and blogging tips and if you want to actually make some money out of your blogging, then Kim Roach really does know her stuff! The main thing about guest blogging is to not be doing it for the search engines. If your articles are written to inform people and to enhance the site they are published on, then having a couple of contextual links (don't go for keyword anchors) should be safe. It's when you start only publishing content for search engines to rank you better that you start getting into trouble with Google. Don't have time and just need to get going fast? Check out: 180 Websites that Accept Guest Posts: this post is an awesome resource that was created recently by Solvid UK and has been featured on Brian Dean's own website. It's well worth bookmarking if you're into finding great guest posting opportunities. – For tips on how to do guest blogging better, check out this Kissmetrics post: https://blog.kissmetrics.com/guide-to-guest-blogging/
Influencer and Blogger Outreach Tools:
Some of my favourites are: a) Buzzstream: What's the buzz about BuzzStream? BuzzStream is a platform that allows you to (as they say on their homepage) "Build Relationships. Build Buzz."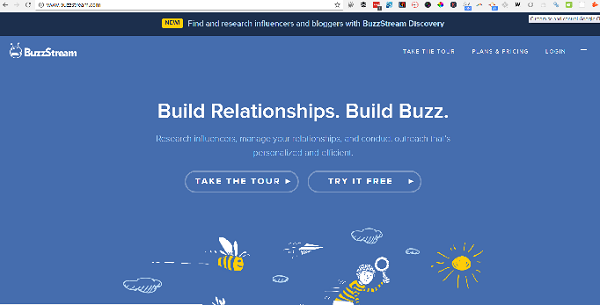 They are for digital PR, link building and content promotion. Buzzstream has really good prices too, if you're on a budget. Their smallest plan is only US$24pm for 1000 contacts and 50 searches, followed by their Group plan at US$99 pm, their Professional plan at US$299 pm and their Custom plan at US$999 pm. They do have a free trial but you will have to give your credit card details and remember to cancel if you don't want to keep it going. Buzzstream also has a Chrome extension to make outreach easier on the go. I also like the 22 data points for influencer metrics that you get on the basic plan. If you don't do a lot of outreach, this would be a great plan to get started. b) Ninja Outreach: This is a popular tool that is similar to Buzzstream as it enables blogger and influencer outreach by making it easy to search, find and contact potential guest blogging opportunities. They provide a heap of data to help inform your decision for who you will approach.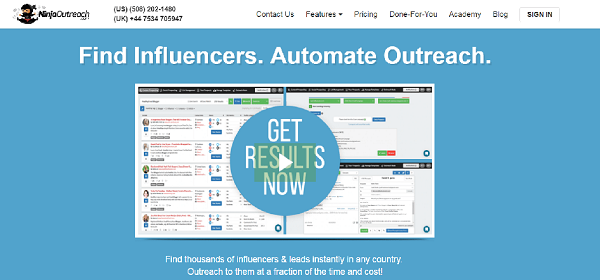 They also provide email automation, segmentation and other tools to make blogger outreach easier, faster and more streamlined. Ninja Outreach offers a 14 day free trial on any of their plans. Their plans are not at the lower end but they do offer a wide range of extra tools that other programs don't. They also offer a Chrome extension to make life even easier. The lowest plan is US$69 pm that allows 1 user, 500 contacts, store up to 1500 contacts and unlimited emails. This plan doesn't allow email broadcasts or automated follow ups as the higher plans do. Small Agency plan is US$99 pm and does have the automation and broadcasting as well as 2 users and storing 500 contacts. They also offer a Large Agency and Enterprise plans when you're doing a lot of outreach and have a large staff working on multiple projects. They do have an affiliate program but it seems that they require a referral ID to sign up. (None of the links in this article are affiliate links.).
Forum Posting:
Does forum posting work in 2018? If it's done right, then, yes! It does. It must be within your niche/industry and you need to provide value and relevant information. Join relevant forums and, don't spam, but if it's relevant and useful, you might want to share your blog post. I don't recommend that you self promote on the first visit. Try to contribute to the forum first and post a few comments and answers to other people's questions without a link back to your site and then consider adding your URL to your Bio/Forum signature or on a relevant post. Join a few high authority, relevant industry forums and contribute regularly so that, when you post fresh content, you can easily share your URL as a trusted forum member. Just having a good bio that is not too salesy can get you good traffic if your forum posts are considered authoritative and helpful. For a great post on finding "do follow" forums check out the Shout Me Loud blog post by Harsh Agrawal that gives an excellent list of forums and methods to use these to your best advantage. No follow links are also good because they give your website a more natural link distribution as all sites have both no and do follow backlinks. On top of this, if it is relevant and local, it will still carry some weight in Google's eyes even if it doesn't transfer any link juice directly. It is still a vote for your site and more importantly, one on a relevant and quality site. How do you find forums to post on that are relevant to your business? Do a Google search for your keyword + forum or Use a site like Drop My Link to find more forum opportunities. – QuickSprout: this blog always has incredibly useful insights about blogging and content creation. It is well worth checking out from time to time to get some inspiration – it is particularly useful to see how they merge multimedia graphics, infographics and video to create a very visible and identifiable brand. This blog started out small and has grown into an industry giant in the last few years.
Promoting Blog Posts to Email Lists
Traffic is an important signal (one of 200+) that Google looks for, so getting regular traffic is very useful for SEO. Sometimes it is worth thinking outside the box for ways to convert this kind of traffic. With the right lead magnet, you could turn this traffic into email subscribers and look at monetizing your email list through your Aweber or MailChimp account. Emailing your list when you publish a new blog post is a great way to get some traction and social shares to the article. Once you get a few social shares and have your warm subscribers checking out your post, you will likely find this will help your rankings too. Once visitors know you and have received a few of your emails and read your posts, they are more likely to stay on the page for longer, check out other posts and this will reduce your bounce rate. All of the above gives your site more authority in Google's eyes.
Other Places to Promote Your Content
Wondering where else you can share your blog posts? Here are a few ideas: – StumbleUpon: StumbleUpon is very useful for getting content ideas and spreading your own content. However, be aware that traffic that is generated through StumbleUpon will usually be not very targeted. You may experience spikes in traffic if someone with a large following "stumbles" your post. However, for a local business in Australia where their target customer base is also local, this sort of traffic rarely converts and may play with your bounce rate so make sure it is shared with Stumblers who might be interested in what you have to say.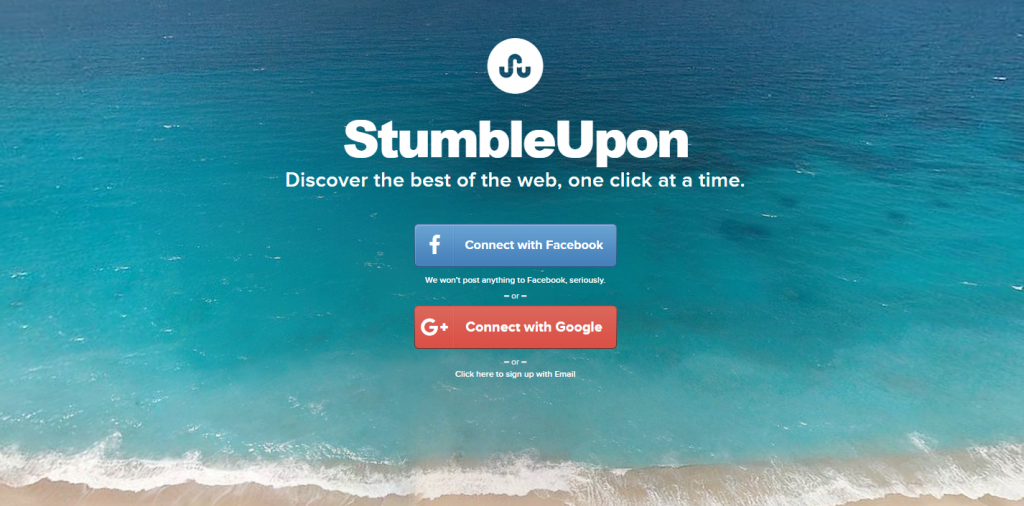 – Scoop.it: set up a Scoop.it account and share and suggest other people's content. Set up a connection by doing this regularly (only needs 10 – 30 min a day) you can start to recommend your own content to relevant and influential people to share on their own topic page. There is a bookmarklet that allows you to save things to your Scoop.it topic. Just don't share a whole post, the idea is to encourage users to go to the article website for the full post. When you share content on Scoop.it and use the suggestion engine, you need to be strategic and share content that is relevant and is well liked. Make sure you are properly curating the story by adding something. Take a short phrase or statement and comment on it. This gives you some authority and shows that you have knowledge on the subject. When you are ready to share a similar or related topic, the followers who read your comment or followed your link to a high quality article, are more likely to trust that your own content is also worth a read. This is one way to generate some authority and a brand name, even when you haven't been around for long.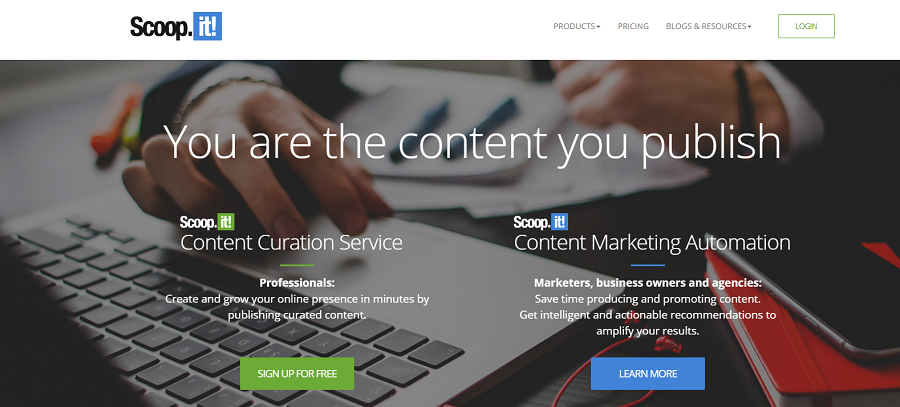 Just make sure the content you are sharing is useful and worth the share. One of my favourite places to share content is on Viral Content Bee: Viral Content Bee (formerly known as Viral Content Buzz) is a great way to not only generate traffic but you will gain more social shares and spread your message. It is free to sign up and you can earn credits by sharing other people's content on your own social media networks. You must have good standing and your social accounts must be well used and followed to be allowed to share the content. This keeps the accounts real and stops the spammers from taking over. It only takes one account in good standing to allow you to earn enough credits to share your own blog posts. You should only share good quality blog post content – so keep this strategy for your best articles. It is a great place to find and share great content for your own social media platforms (with a scheduling feature for later posting). You can also be assured that your own content is being shared on quality social accounts. I've also had a lot of new and relevant followers added to my own social accounts through Viral Content Bee because I only share content that would be of interest my target audience. As a result, it gets shared and retweeted among my own followers. This gets me a steady stream of new, targeted followers. It has been by far the best and easiest strategy for me to get high quality, targeted Twitter followers and regular social shares of my blog posts. Yes, I do like VCB! *** For a hot tip on how to use VCB to really explode your traffic, make sure you're signed up to my newsletter. This and other great tips will be shared with my subscribers. We'll send you the extra tips via email. *** – Quora: while Quora has been around a long time and the whole concept of using Q&A websites is also pretty old school, it still works. There is no better way to show people your knowledge and expertize than by answering questions and providing useful information. Don't look at Quora as just a place to get backlinks, in fact, don't spam them and add links unless they can genuinely help the person asking the question. Make sure your profile is up to date and relevant. Check out questions that are new, have lots of followers and views but not very good answers. Try to be strategic about how you answer questions and do this regularly if you want this strategy to work. If your piece of content is going to be really helpful to the person asking the question, it may add value to provide a link. Don't leave your link near the top of the answer and make sure you don't ever come across as trying to self promote or sell your own products. You are there to help people. If you can help someone with a question but don't have a piece of content to share, assist anyway because this will boost your authority. You need to be seen to be there to help people, not just to spam people with your links. – More About Twitter – Have you ever wondered why people always talk about Twitter? I did too for a long time. But with some of the strategies above and by using tools like Viral Content Buzz and Social Buzz Club, I have found ways to get targeted, high authority followers and traffic to my blog. Because the traffic is in my niche, it has a very low bounce rate and people tend to stay on the site for quite a while and read other posts while surfing around. Twitter is a huge source of traffic. There are several ways you can generate traffic from Twitter. Free methods include tweeting from your account and alerting relevant people by using an @username. Make sure you use an image, gif or video to really get people's attention. We all Love the Humble Hashtag – Or Do We? Hashtags are also important but make sure you keep the number below 2 or your tweets will just look spammy. Use hashtags that are being searched or trending to get the most benefit from Twitter. There are tools like Hashtagify Me that allow you to find out what hash tags are being searched regularly. TIP: Leave enough room in your tweet so people can easily add an @username retweet within your blog posts. Provide important tips on your blog and offer these in exchange for social shares. If your blog is built on WordPress there are plugins that you can use to create a social media share or tweet gate. Here are 2 free plugins that you can try on your blog: Click to Tweet Better Click to Tweet To get the most out of Twitter you need to do more than promote your own content. You should be there to learn, listen and participate. Be social and make sure you retweet, comment and connect with other Twitter users and followers. Try Staged to get the most out of your Twitter marketing. Staged promises to help you build targeted followers and generate more leads. They offer a free account with no credit card required for sign up. Make your images on Twitter POP! Make sure you use stand out images on Twitter so your tweets get noticed. Images convert far better and with tools like Canva and Pablo around, it's easier than ever to create awesome memes and images to promote your content, product or service. Both these tools provide templates and easy visual editors to help you create awesome and shareable social media images. – Both Canva and Pablo allow you to add text with a wide variety of fonts over the top of your images. Just make sure you don't use copyright images.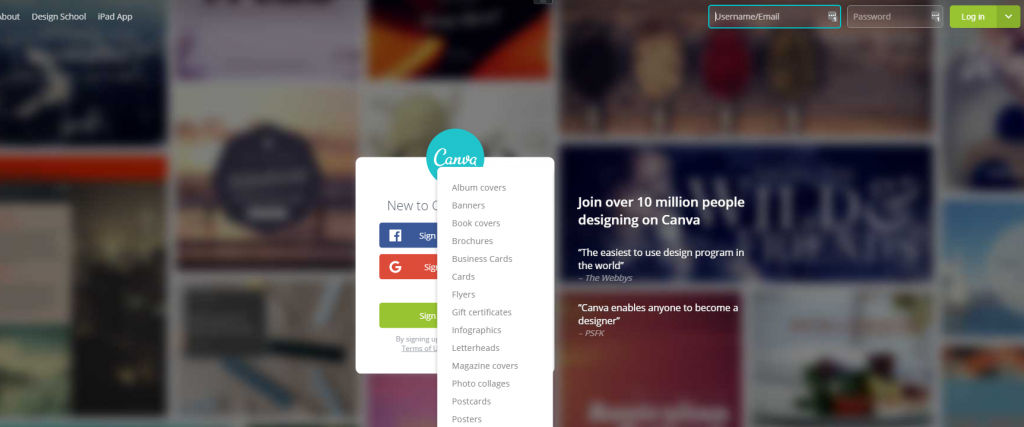 Twitter also allows you to share videos and gifs – so mix up your content and keep your tweets interesting. Make sure you post relevant content for your audience and you'll see your following grow quickly and with high quality and targeted influencers. To connect with influencers (those with a good follower count and who are influential marketers or industry experts), start sharing and liking their tweets. Make sure you get their attention at times by using the @symbol and comment on their posts for an added connection. They are more likely to remember you if you decide to contact them in future about something you are promoting, or for a guest post opportunity, that might be of interest to them. Make sure you give a good amount of value and don't do anything with the expectation that you will get the favour returned. Just be happy to be social and have a new connection. Try to keep your Twitter follower count about the same as your follow count. If you are following thousands of people but no one is following you, you may be considered a spammer. There are free unfollow tools around that will allow you to find out who you are following that hasn't followed you back. Unfortunately, most of the free tools have a limit on the number of unfollows you can get so you may have to sign up to a few to fully clean up your Twitter account. Connect your Twitter account to your WordPress blog through an IFTTT recipe so that every time a new blog post goes out, your Twitter feed is automatically updated. Recipe URL: https://ifttt.com/connect/feed/twitter

You can also share your Tweets to your Tumblr, WordPress, Facebook and other accounts automatically through IFTTT. Just go and play around with their recipes and find some that work for you. Very likely you already have a lot of accounts and can quickly and easily connect them to your WordPress blog. – Facebook Groups and Pages: Spend 15 – 30 minutes every day sharing, liking and commenting on relevant (with some influential) people in your industry or that might be interested in your product or service. Don't just try to sell them anything at first. Make a connection and be helpful. Do this by sharing their posts, liking and commenting to give their own content some authority and visibility. This will get their attention and you can even send them a private message to make a more personal connection. – Try a private message after you have shared, liked and commented on their content and liked their page. Make sure you have made quite a few connections and then share something like a free ebook or ask if there is anything you can help them with. Try to be helpful first and then they may be happy to promote your content and blog posts. This can be a great way to find guest blog post connections too. If you like their blog and think you can not only gain a relevant (and preferably local if you are a B2B or B2C business) link back to your site, you also need to be able to contribute something to it. – Facebook Ads: While not a free option, you can make the most of Facebook traffic by keeping it very niche targeted and make sure you know what you want the traffic to do. Do you want more likes and Facebook followers? Do you want people to sign up for your email list? (In this case make sure you have a great lead magnet to give away in exchange for their email address. Set up an email autoresponder such as MailChimp or Aweber to keep these subscribers in the loop. Make sure you don't send too many emails (try once a week or so) and make sure that at least 4 out of 5 emails are providing quality information and recommendations and the other 1 can be promotional). – Pinterest Pins: Creating shareable graphics is well worth your while and exposing those graphics to a targeted audience on Pinterest can mean a lot of shares, clicks and links to your website. While you may receive a fair bit of traffic that isn't targeted to your business, just the backlinks themselves will help your website. Infographics, maps and other clever graphics such as memes can definitely get your message out to the wider world. – Spread your content to a wider audience of journalists and media through the site Journalisted. Find journalists who are interested in your topics or products and start a database of potential sources to send your content out to. You can also use HARO (Help a Reporter) and receive their email alerts. These outline topics that sources are needed for articles a journalist is looking to write. This can get you a fair bit of publicity and backlinks. However, it's not easy to get picked and you may find that you don't get a lot of replies. If you write something for HARO that doesn't get picked up, just add it to your own blog as fresh content. No content should ever go to waste!